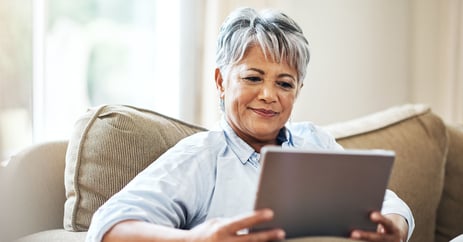 Choosing a new dentist is an important decision, which shouldn't be taken lightly. Not only are you trusting that your dentist will properly care for your health, but you will also want to work with a professional team who is friendly, accommodating, and helpful.
With that in mind, here is a list of 13 criteria you can use to choose the very best dentist for you and your family:
"This affords you an opportunity to determine how friendly, polite, & accommodating the staff is."
Choose a participating provider: Whether you currently have dental insurance or a using a discount dental plan, your greatest value in dental services is going to be available through a participating provider. Utilize your plan's online provider listings to narrow down your search right off the bat.
Choose a dentist that is nearby: It's more reasonable to visit the dentist every six months if their office is conveniently close to your home, work, or school. If you need to travel a long way, you're more likely to put it off or cancel appointments.
Choose a dentist with convenient office hours: For the same reason, look for a dentist's office that maintains office hours you find convenient. Some practices are strictly open 9-5 during the workweek, while others offer extended evening hours certain nights of the week or weekend hours. If you choose one that requires you alter your schedule dramatically, it's less likely you will visit as often as you should.
Choose a dentist that can handle your particular needs: If you or another member of your family has any special requirements, such as a particularly complex dental history, an ongoing oral health treatment plan that the new dentist will need to take on, or accessibility needs such as wheelchair access, make sure ahead of time that the dentist you choose can and will accommodate those needs.
Once you've narrowed down your list of potential dentists based on the above criteria, it's time call the office get some more detailed information from each one.
When is the nearest appointment? It's important to find out how long you'll need to wait to see your new dentist. While it's normal for some offices to be booked out for a few months, if you need to wait more than six months to see your new dentist, your oral health may suffer. While discussing this question, inquire about how the office handles emergency dental needs - do they have a procedure in place to offer assistance, or will they refer you to the emergency room?
What can you expect from the initial visit? Your first visit to a new dentist should include more than a basic cleaning. Your new dentist should take the time to discuss your dental history, perform a thorough oral examination including a periodontal exam, x-rays, an oral cancer screening, and an inspection of any previously installed restorative work.
How does the office handle your payment? Although the overwhelming majority of participating providers are skilled in billing and servicing patients according to the rules of the plans they are contracted with, it's in your best interests to confirm this ahead of time.
How does the dentist and their staff stay up-to-date on current procedures? Qualified dentists and hygienists should be maintaining ongoing education through classes, seminars, and trade shows to stay up-to-date on the latest tools, best practices, and procedures in modern dental care.
After making a few phone calls and getting answers to the above questions, it's time to settle on one office and make your appointment. When the day of the appointment comes, go in prepared to pay attention to the following items:
How does the office look and feel to you? A clean, orderly office environment says a lot about the people that work there. Is the waiting and reception area clean, well-lit, and organized? How about the examination rooms and equipment? Do you feel relaxed, safe, and comfortable?
How does the office staff treat you? Pay attention to how they handle informing you of any changes or delays in your appointment time, how they operate in a busy environment, and the level of care they provide to patients.
How are you treated by the dentist and hygienist? It's important for you to be comfortable with the professionals caring for your oral health. Are they asking questions and listening carefully to your answers? Are they taking the time to answer all of your questions and alleviate your concerns?
How thorough of an examination did you receive? The initial visit at a new dentist's office should not be a quick, standard cleaning. It should be more involved, including a thorough examination so your new dentist can become familiar with your oral health history and current situation.
Finally, after the initial visit is over, the last criteria you need to consider is:
How comfortable are you with the idea of returning in six months or less? The ultimate purpose of running through this list of criteria is to identify a qualified, professional dental provider that you will be willing and able to visit at least twice a year so that your oral health is properly monitored.
As noted in this list, many of these criteria are required when a dentist becomes as a provider with a dental discount program like Dental Solutions.
However, taking the time to ask these questions and make these observations will go a long way toward ensuring that you are comfortable with a particular provider and will visit them as often as necessary to maintain good oral health.
Looking for ways to save on dental care? Search for a dentist here to save up to 50% with a discount dental card.