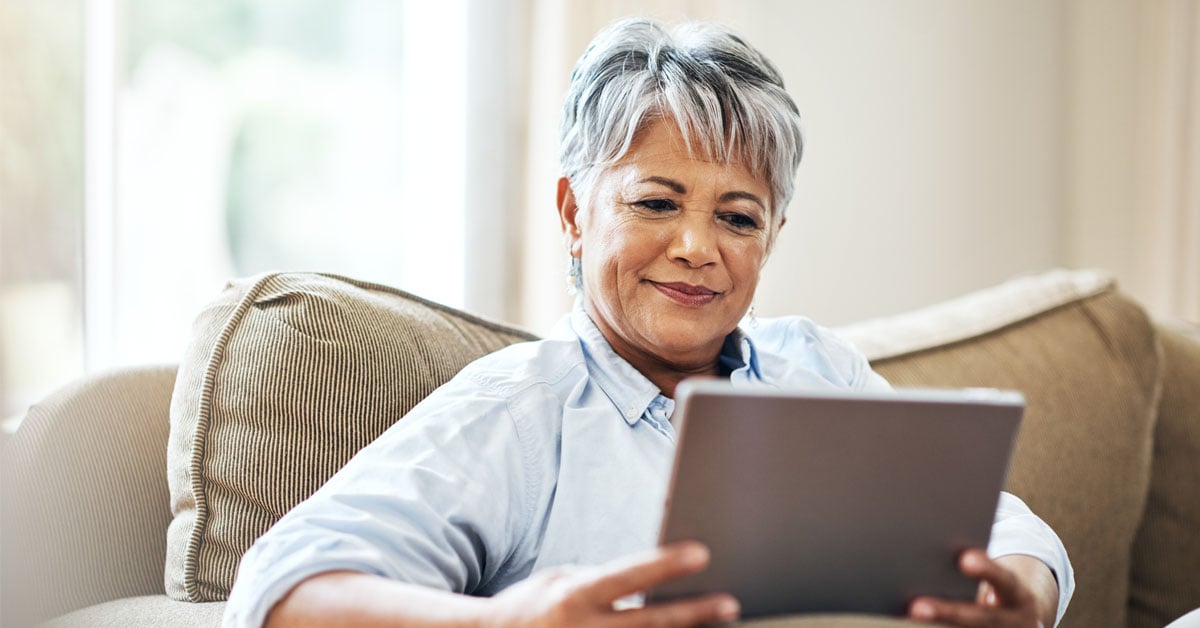 This article has been updated from a post originally published on 5/31/16.
Have you gotten new dental coverage for 2022? Does a life event have you looking elsewhere for your oral health care? Choosing a new dentist is an important decision that shouldn't be taken lightly. Not only are you trusting that your dentist will properly care for your health, but you also want to work with a professional team who is friendly, helpful and understands your unique needs.
That's why we assembled this list of the 13 most important things to look for when choosing a dentist.


First things first
When you begin your search, it may be tempting to go straight to the online reviews. But keep in mind that everyone's experience is unique and people leave reviews for a multitude of reasons. They can certainly be used as a tool when weighing a decision, but make sure you start with these four important criteria first:
Choose a dentist in your network: Whether you currently have dental insurance or a

discount dental plan

, you will hands-down save the most money by choosing a dentist in your plan's network. Utilize your plan's

online provider listings

to narrow down your search right off the bat.
Choose a dentist that is nearby: It is far more reasonable to visit the dentist every six months if their office is conveniently close to your home, work or school. If you need to travel a longer distance, you're more likely to put off making an appointment or canceling altogether.
Choose a dentist with convenient office hours: Everyone's schedule is different and 9-5 weekday hours don't work for everyone. Remember, you are more likely to go to the dentist if it fits into your schedule. So, if evenings or weekends work better, find a dentist that can accommodate your time.
Choose a dentist that can handle your particular needs: If you or another member of your family has any special requirements, make sure you know up front that the dentist you choose can accommodate those needs. These can include:

A particularly complex dental history
Ongoing oral health treatment plans that the new dentist will need to take on
Accessibility needs such as wheelchair access or another primary language


Screen your narrowed field
Once you have your future dentist narrowed to a few candidates, it is time to pick up the phone and get the answers to these questions:
How soon is the next appointment? It's important to find out how long you'll need to wait to see your new dentist. While it's normal for some offices to be booked out for a few months, if you need to wait more than six months to see your new dentist, you may want to look elsewhere to get care sooner. You can also inquire about how the office handles emergency dental needs or after-hours care.
What can you expect from the initial visit? Your first visit to a new dentist should include more than a basic cleaning. Your new dentist should take the time to discuss your dental history, perform a thorough oral examination, take x-rays and do an inspection of any previously installed restorative work.
How does the office handle payment? Although most practices are skilled in billing and servicing patients according to the rules of their plans, it's in your best interests to confirm how payment works ahead of time. You may also want to ask about flexible payments and other financial considerations depending on your situation.
How do the dentist and their staff stay up-to-date on current procedures? Qualified dentists and hygienists should be maintaining ongoing education through classes, seminars and trade shows to stay up-to-date on the latest tools, best practices and procedures in modern dental care.


Make an appointment
Congratulations! If you made it this far, you have probably found a dentist that might be a good fit for you and your family. Make your initial appointment and keep these four questions in mind during your visit:
How does the office look and feel to you? A clean, orderly office environment says a lot about the people that work there. Is the waiting and reception area clean, well-lit and organized? How about the examination rooms and equipment? Do you feel relaxed, safe and comfortable?
How does the office staff treat you? Pay attention to how they handle informing you of any changes or delays in your appointment time, how they operate in a busy environment and the level of care they provide to patients.
How are you treated by the dentist and hygienist? It's important for you to be comfortable with the professionals caring for your oral health. Are they asking questions and listening carefully to your answers? Are they taking the time to answer all your questions and alleviate concerns?
How thorough of an examination did you receive? As mentioned earlier, an initial visit at a new dentist's office should not be a quick, standard cleaning. It should be more involved, including a thorough examination so your new dentist can become familiar with your oral health history and current situation.


Are they a keeper?
After your initial appointment, take stock of everything you have learned and ask yourself this one last question:
How comfortable are you with the idea of returning? The ultimate purpose of this exercise is to identify a qualified, professional dental provider that you are comfortable seeing at least twice a year. If there was something you didn't like during your visit that would keep you from following through on your next appointment, consider trying a new dentist.
If you thought this list kind of sounded like screening a potential date, you're not too far off! By asking questions and making observations, you're going a long way to ensure you find your oral health soulmate. And if you are comfortable and happy with your chosen dentist, you will build a relationship that will help keep you healthy for a lifetime. And we just love happy endings.
The bottom line: Finding a dentist is more than just looking at star ratings. Make sure they provide the care you need at a time and location that works best for you. Pay attention to how they operate and ensure that you feel comfortable visiting them regularly for your oral health care.