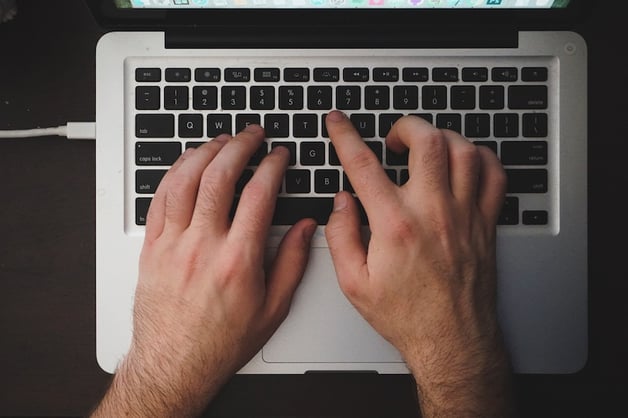 If you're already a member of a dental discount plan, or you're researching options, you are likely interested in discovering the dentists who participate with that plan. For example, if you join the Dental Solutions discount plan, you can access a list of participating providers here.
Most dental discount plans should offer a similar online search function, which is a convenient tool for members, and can be easily kept up-to-date online so you're certain to find the latest provider information.
Assuming that's the case, there are just three simple steps to finding an affordable dentist who uses the plan:
Step One: Choose the discount plan you want to use

The Dental Solutions plan offers a number of different discounted services via the Wellness Complete program. This one search form can locate providers for any of these services, so the first step is to narrow down the service you need.
For this example, we'll select "Dental" so we're only looking at a list of participating dentists and oral health professionals.
Step Two: Specify your search

If you don't have a specific provider in mind, just use the dropdown menu to select a specialty you're interested in. If you need to have a cleaning and examination, "GENERAL DENTIST" is the best choice. But, since the Dental Solutions plan offers discounts toward more advanced services, you can choose a specialty if needed.
Many people already have a dentist they're comfortable with, or who's been recommended by a friend or family member. If that's true in your case, Step Two is where you can enter that dentist's name to locate them on the list. Enter their last name followed by a comma and space, then their first name. If you find the provider you're looking for, you can choose to skip Step Three.
Step Three: Limit your search geographically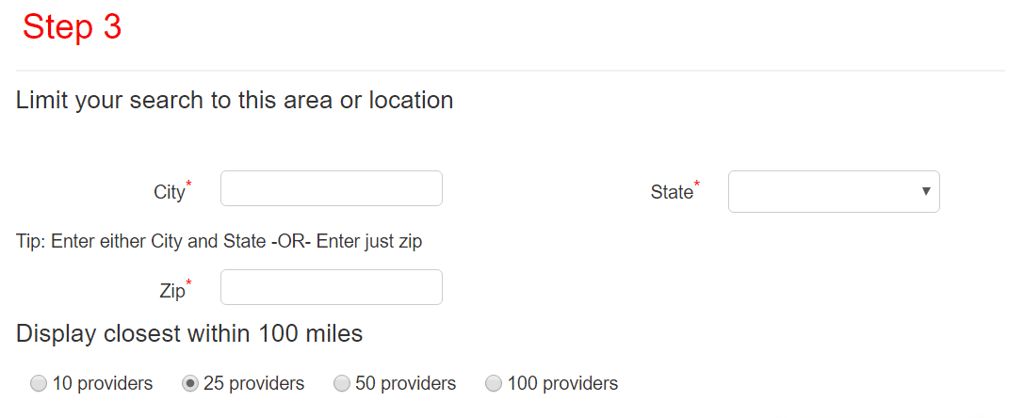 "Most dental discount plans should offer a similar online search function, which is a convenient tool for members, and can be easily kept up-to-date online so you're certain to find the latest provider information."
Finally, if you don't find the provider you are looking for via a name search, you will want to narrow down your search based on where you live, work, or whatever area is going to be most convenient for you to receive services.
With a nationwide network of participating dentists to choose from, this ability to limit the search to a specific area and mileage radius saves you the hassle of scrolling through the list to find a dentist you're willing and able to visit.
You can enter a city and state name, or just use a zip code. The system will locate a list of dentists within a 100-mile radius of those parameters, sorted with the closest providers first.
When you have this information entered, simply tap the green "Search for Providers" button and you will receive a results page that looks like this: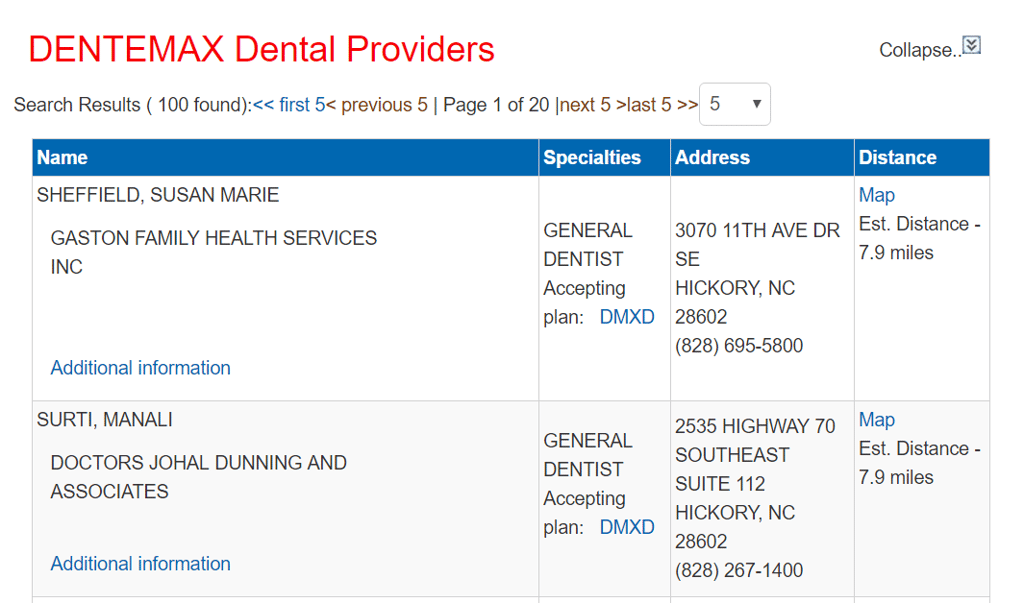 These results include each provider's essential contact information as well as links to a convenient Yahoo Maps page where you can locate directions, and an option for "Additional Information" about the office.
All that's left to do at this point is select the provider you'd like to use, contact them directly to make an appointment, and let them know you will be using a dental discount plan.
Other considerations
Other considerations you'll want to consider as you search for a participating provider include:
How conveniently located is the office, and will it still be convenient in the future? Visiting the dentist needs to be a regular part of your six-month routine, so you'll want to choose a location that's easy to get to with little or no stress or hassle.
What sort of reputation does the dentist have? While your discount plan screens their providers for quality and qualifications, each practice has its own personality, processes and procedures. Research online reviews and ask around before settling on a particular office.
What will your out-of-pocket costs be? Dentists participating in a dental discount plan have agreed to subtract a set percentage off their normal retail fees for members, leaving you with a bill for the remainder. Each office determines their own retail fees, however, so it still pays to compare prices prior to scheduling your appointment. As a Dental Solutions member, you can easily contact a customer service representative to discover the expected out-of-pocket costs for particular services at the dentist you choose.
Is this the best dentist for you? At the same time, price shouldn't be the only remaining factor to consider. If you visit a particular dentist's office and find that it's not the right fit, we strongly recommend repeating this process to find another provider to visit. Your oral health should be cared for in a comfortable setting where you feel at ease and are willing to return as needed.
If you would like to explore the Dental Solutions list of participating providers for yourself, click here to access our search form. If you're not yet a member of Dental Solutions, see how easy it is to join now!