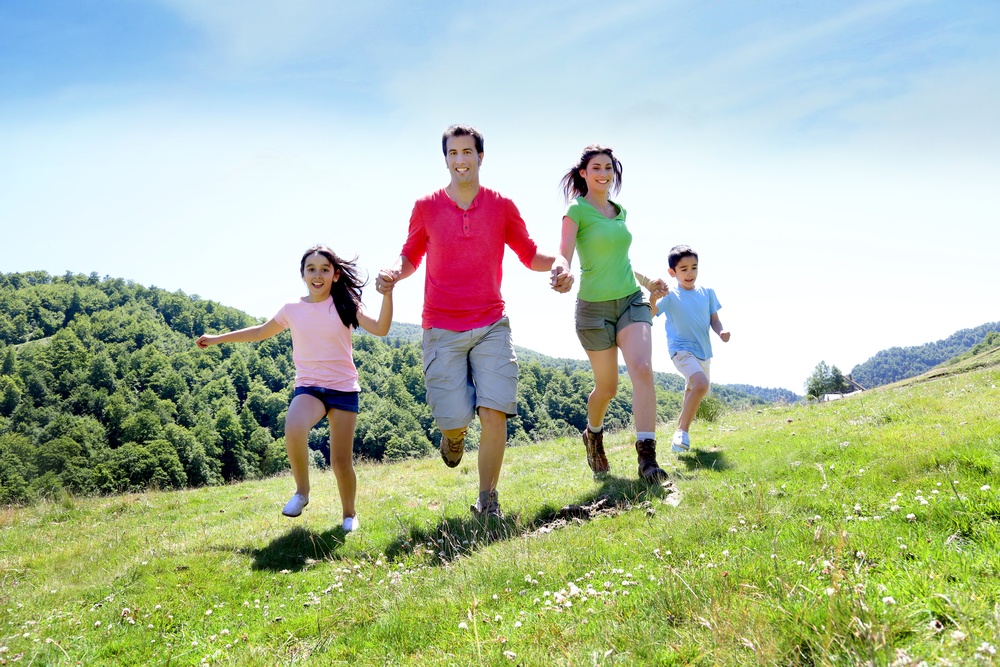 We know that when it's summertime, the living's easy. But from snack-filled weekend barbeques to sweet trips to the ice cream shop, it's still important to stay mindful of your oral habits in order to keep your teeth healthy. That's why we're sharing our top oral health habits fit for your summertime lifestyle, to help you keep your teeth shining brighter than the sun.
Limit sweet beverages
Lemonade, soda, slushies, sports drinks, and juices flow freely in summer months, but when sugar sits on your or your child's teeth, it can lead to tooth decay. If you're thirsty, opt for water. To add sweet flavor, infuse your water with fresh cut summer fruits.
Protect your lips from UV damage
Your lips are sensitive and susceptible to burning under the strong rays of the sun. Protect your them with UV lip balm whenever you're outdoors to prevent burning and mitigate your risk of skin cancer. Look out for products with a minimum of SPF 15. And remember, when it comes to protecting your skin, the higher the protection, the better.
Open with a tool, not your teeth
When you can't quite rip open your summertime snack pack with your hands, many of us want to tear packages, wrappers, and beverage tops open with our teeth. But remember — your teeth aren't tools. Use your hands or find something (or someone) to help you open it, because using your teeth on hard surfaces can lead to chipping, cracking, or damaging your enamel.
Follow sugar with water
Brushing your teeth is not always an option after indulging in sugary drinks and desserts. When you don't have your brushing materials with you, rinse frequently with water to wash sugars, debris, and bacteria off your tooth surfaces to help prevent settling and decay until you have the time to brush.
Pack healthy snacks on the go
Though it might not seem like it initially, it really is easy to pack healthy, low sugar, nutritious snacks. Not only does a great diet help you stay healthy from the inside out, but your oral health will thank you, too. Think cut fruits and vegetables, nuts, trail mix, and string cheese. Be sure to bring plenty of water wherever you go to stay hydrated. You can even freeze your water bottles before traveling to keep them cold.
Prevent dental emergencies
Summer is the time for outdoor adventure — but it's also the season where oral injury spikes. When you're at the pool, especially when supervising children, be sure to follow the pool rules: no running on slippery surfaces, no diving into the shallow end, and be careful when swimming underwater to prevent collision with hard pool walls. Wear protective gear when hiking, riding bikes, or engaging in sporting activities, and don't roughhouse in potentially dangerous areas like on playgrounds or cement surfaces.
Keep a dental care kit handy
For weekenders and summer vacationers, we recommend packing a dental care kit for your general care routine and any emergencies. Of course, bring the basics, like your toothbrush, mouthwash, toothpaste and floss to maintain your routine. In addition, bring a few first aid items, including gauze, a handkerchief, a small lidded container for a tooth, ibuprofen and your dentist's contact information.
If an emergency strikes, know what to do
If you or someone you are with experiences an oral emergency this summer, be prepared. Gather dentist contact information and contact the primary dentist as soon as possible for advice on what to do until an office visit can be scheduled. In the meantime, use warm water and cold packs. If an injury occurs, clean the area as much as possible, and use gauze compression to keep the area from bleeding and swelling when necessary.
If an adult tooth is damaged, rinse it with saline and place it in a clean, secure place. This increases the chances that your dentist may be able to salvage a tooth and put it back into place.
If you need a trusted dentist to help you get through the summer season and beyond, learn how discounted dental plans help you save 20-50 percent on dental care for less than $10 per month. Now that you've prepared for a safe and fun season, it's time to get outside and enjoy the sunshine.