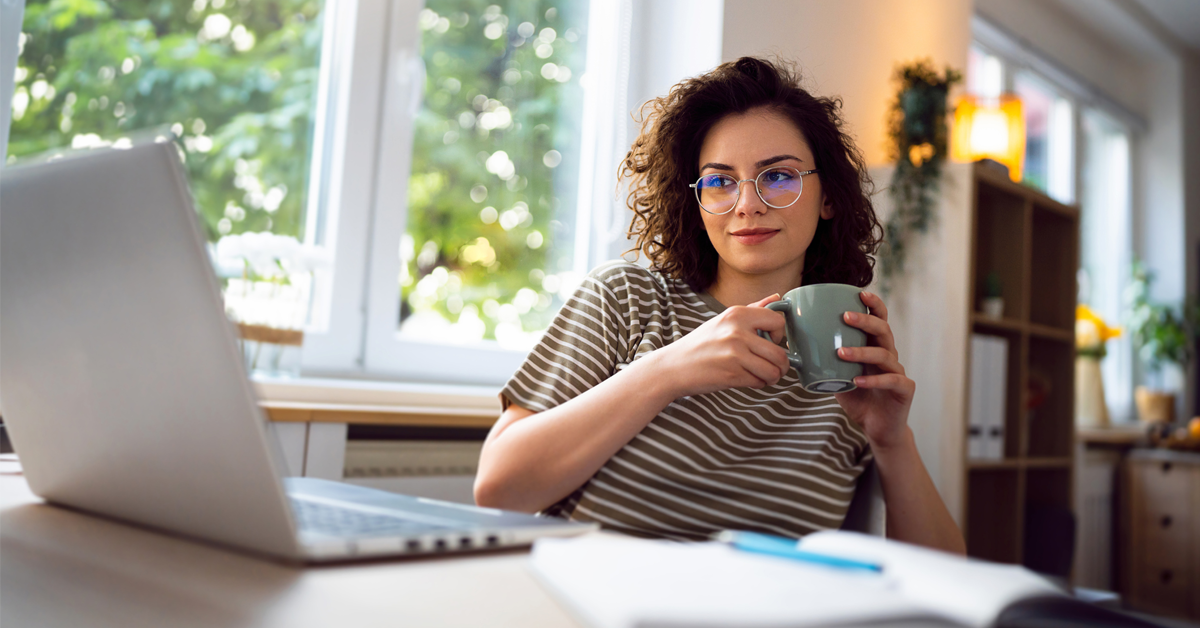 Whether you are turning 26 years old (happy birthday, by the way!) or have undergone a life change (like a new job), you may be in a position where you are choosing and paying for your own healthcare options for the first time.
But there is no need to be stressed. While choosing your care is a big decision, you can use these four tips to make your picks with confidence.


Learn all you can
For most Americans, health coverage isn't exactly a popular topic at parties, nor is it commonly taught in high school and college. So, when you're suddenly in a position where you need to choose healthcare, it's usually the first time you've been faced with seriously considering the subject.
So, first things first: gobble up as much knowledge as possible. When you brush up on the basics, you'll feel far more confident when browsing the marketplace or your employer's elections portal.
To start, grab your cozy beverage of choice and dig into the following topics:
Key terminology (like deductible, copay, and premiums)
Where you need to go to obtain coverage
What coverage is legally required and which is best for your personal situation
How much you can expect to pay for each option
Start your journey with the glossary and topic library at healthcare.gov or this blog post, where we break down basic insurance terms.


Explore your options
Once you have the healthcare coverage fundamentals covered, you can start browsing options and compare.
If your employer provides coverage, they will likely have a few options you can choose between and purchase via payroll deductions. In many cases, employers will contribute toward the cost of these premiums, making them more accessible for employees. However, it's important to compare other factors, especially based on your personal medical needs.
Other avenues for medical and dental insurance include the Health Insurance Marketplace, which was set up through the Affordable Care Act (ACA) to ensure individuals have access to healthcare coverage. By creating a profile on the Marketplace and completing the questionnaire, you can determine if you qualify to receive subsidies through the ACA to help pay your insurance premiums. You can also compare Marketplace plans and apply right online if you so choose.
Another route to consider is coverage made available through public services like Medicare and Medicaid. Additionally, state and local governments may have local arrangements in place for assistance toward insurance costs, and these may work along with or instead of federal plans. These usually have strict requirements but may be worth looking into, so connect with your state, county or city's health department.


Be mindful of healthcare beyond major medical services
There is a lot of information out there and it is easy to get wrapped up solely in medical coverage. After all, that's what the majority of healthcare programs focus on first and only general healthcare is required under the ACA. However, it's important to consider access to affordable dental care, vision care, prescription drugs, mental health care and other specialties based on your needs.
Similar to healthcare, your employer may also offer separate coverage you can enroll in for coverage such as dental or vision. Some medical insurance programs also include additional optional plans (sometimes called "riders") that you can add to basic medical insurance to help cover these things. Some plans include basic dental, vision and other services as part of the medical plan, but they are usually limited to preventive care.


Fill in the gaps with health insurance alternatives
The final tip is internalizing this: formal insurance programs are not the only way you can obtain affordable healthcare. In fact, there are a number of options available for health insurance alternatives that may make sense in your unique circumstances.
These include, but are not limited to:
Negotiating with local doctors, dentists or other care providers for lower fees or payment plans
Office-specific discount packages
Health Savings Accounts (HSAs)
Flexible Spending Accounts (FSAs)

The bottom line: Choosing healthcare coverage is no small decision, but it doesn't have to be a stressful one. Learn as much as you can, consider your personal situation and know that you have many options at your disposal.
This article has been updated from its original published date of April 16, 2018.