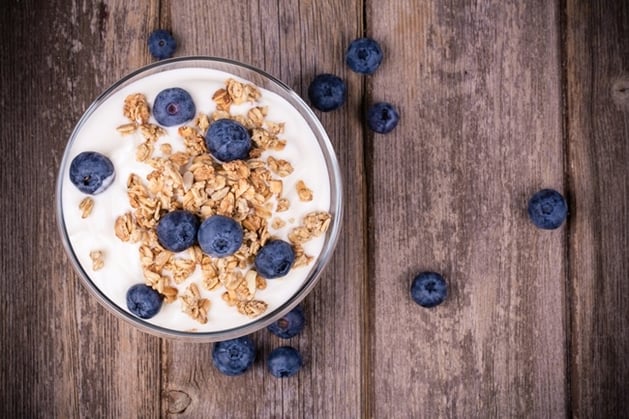 According to the Mayo Clinic, women age 51 and older and men age 71 and older need an extra 200 milligrams of calcium to reach the recommended dietary allowance per day.1 Whereas younger age groups require only 1,000 milligrams each day, seniors require at least 1,200, as calcium is necessary to help maintain bone strength into old age. Calcium has a wide range of general and oral health benefits, and besides ensuring your bones stay strong also plays an integral role in cardiovascular and muscular health. Unfortunately, many seniors don't get enough calcium in their daily diets. To help keep your teeth and bones in tiptop shape, make sure to enrich your diet with good sources of calcium such as these five:
1. Yogurt
According to the International Osteoporosis Foundation, a 150-gram serving of natural yogurt packs just over 200 milligrams of calcium, about one-sixth of a senior's daily recommended allowance.2 An 8-ounce serving of yogurt amounts to approximately 225 grams, meaning that seniors can get about a quarter of the calcium they need on a daily basis via yogurt. Keep in mind that plain, nonfat yogurt has the most calcium and is also generally the healthiest form of this delicious snack. If plain yogurt simply is too bland, try adding some fresh fruit or granola to give it more flavor and texture.
2. Sardines
Good Housekeeping notes that a small 3-ounce portion of sardines not only is chock-full of omega-3 fatty acids, but also contains more than 300 milligrams of calcium.3 Salmon, tuna and oily fish are also good sources of calcium and, when consumed in moderation, offer a wide range of other health benefits. Sardines are a great addition to a green salad and - for those who like anchovies - can be used as a pizza topping.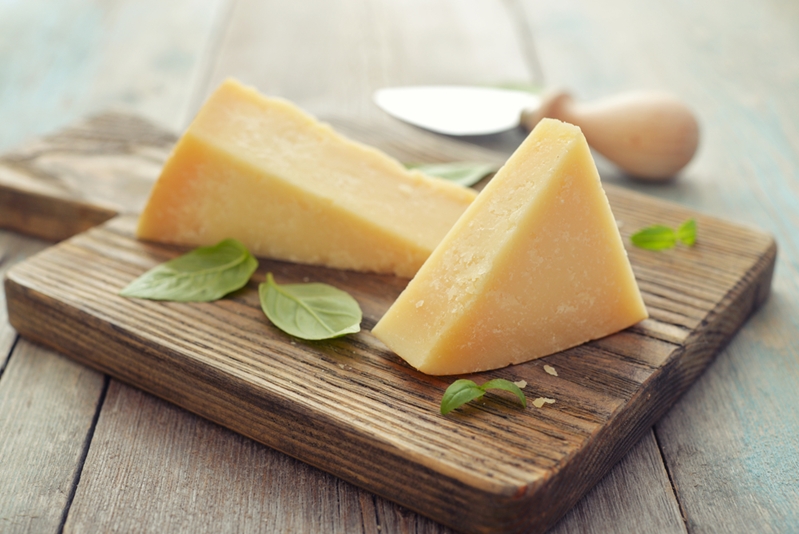 3. Cheese
While there are dozens of different types of cheeses, all of them are great sources of calcium. According to Good Housekeeping, Romano cheese is atop the list, but feta, ricotta, mozzarella and even pasteurized American cheese all also have lots of calcium.3 For seniors who love cheese, finding ways to include this delicious dairy product in your diet should be no problem. Your favorite cheeses can easily be incorporated into pasta, omelets, sandwiches and plenty of other dishes.
"Soy products and some green vegetables are full of calcium."
4. Tofu
If you adhere to a vegan diet, it doesn't mean you can't get a healthy daily dose of calcium. While meats and dairy products are particularly high in calcium, soy products and numerous veggies are also full of this essential nutrient. What's more, tofu is a versatile ingredient and doesn't pack a ton of calories. For cooks who have never really used tofu, try adding a generous portion to a stir fry or salad, or just eat it on its own.
5. Kale
Another great source of calcium for those who don't eat meat, kale boasts lots of this nutrient and can serve as the base of a nutritious green salad. If raw kale is a bit to bitter for your taste, try wilting it in a pan with a little olive oil and a dash of salt. Kale is considered a superfood and also provides a wide range of other nutritional benefits. Other vegetables that are loaded with calcium include collard greens, turnip greens and bok choy. Certain legumes such as black-eyed peas, white beans and chickpeas also pack a lot of calcium as well as protein.
Remember that all foods should be consumed in moderation and that a balanced diet relies on healthy eating habits that ensure you consume all of your essential nutrients and vitamins.
1 "Calcium and diet," Mayo Clinic, Mar. 4, 2015. http://www.mayoclinic.org/healthy-living/nutrition-and-healthy-eating/in-depth/calcium-supplements/art-20047097?pg=2
2 "Calcium content in common foods," International Osteoporosis Foundation. http://www.iofbonehealth.org/osteoporosis-musculoskeletal-disorders/osteoporosis/prevention/calcium/calcium-content-common-foods
3 "Top 10 Real Food Sources of Calcium: Super Foods for Healthy Teeth," by Annie Bell Muzaurieta, Good Housekeeping. http://www.goodhousekeeping.com/health/nutrition/top-calcium-sources-44112108#slide-6