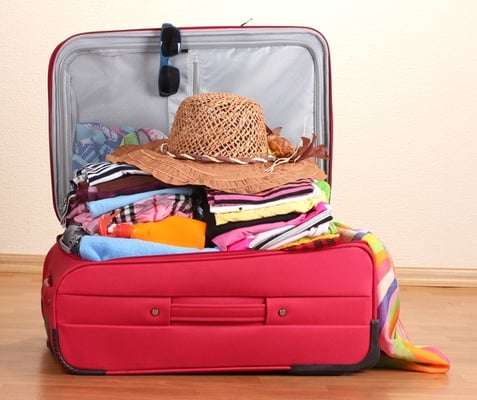 The kids are out of school, the weather is warming up and there's a more relaxed atmosphere in general, which can only mean one thing: Summer is here. Many families take advantage of this laid-back season by embarking on a summer vacation. While an out-of-town trip may shake up your family's routine, there are certain regular regimens that must remain constant. Daily oral care is essential for keeping your teeth clean and your whole body healthy, so don't forget to pack these five dental essentials:
1. Toothbrush
Though you need a toothbrush on your trip, you may just want to just buy a new one while on vacation. There is a lot of bacteria surrounding oral hygiene, and toothbrushes will harbor those microorganisms. If they collect enough bacteria, blood, saliva and oral debris, old toothbrushes can have harmful effects on oral health.1 Therefore, toothbrushes need to be replaced every three to four months.2 However, if the bristles become frayed prior, you need to replace the toothbrush sooner.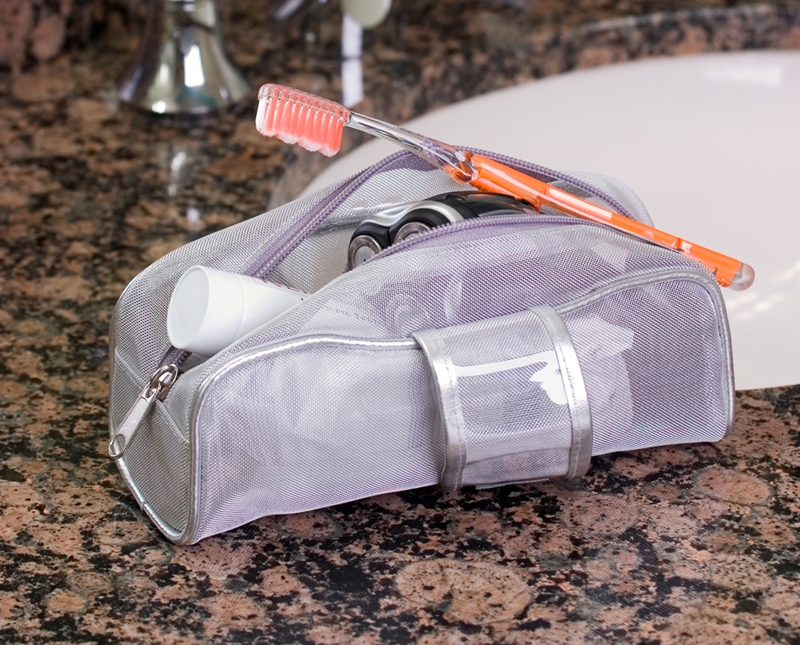 Make sure everyone has their own toothbrush. Though carrying a light load often makes traveling easier, communal toothbrushes can increase users' risk for infections. If you need to pack light, consider sharing toiletry items that don't come into contact with bodily fluids such as shampoo, conditioner and toothpaste.
While you may need to put a plastic bag or case on the toothbrush when packing it with other toiletries, remove the covering as soon as you arrive at your destination. The damp, humid environment of a confined space with restricted airflow provides the perfect opportunity for bacteria growth, so you'll want to limit the chances of this happening.
2. Toothpaste
A toothbrush won't help you much without toothpaste, so make this item an essential on your packing list. However, between all of the dental products lining the shelves at grocery and drug stores, it can be difficult to determine which kind of products to pack in your suitcase. There's no one-size-fits-all answer to selecting a tube of toothpaste, but there are certain ingredients that heighten the quality and cleaning effects of it.
Opt for toothpaste with fluoride. Fluoride helps strengthen your tooth enamel, which is your mouth's natural defense against plaque.3 Plaque, a clear film of bacteria that forms over your teeth and gums, reacts with sugars and carbohydrates to create acid. The acid eats away at the enamel and the teeth, causing tooth decay and cavities. Fluoride helps prevent cavities because it not only enhances the enamel and remineralizes tooth decay, but it also helps remove plaque.
3. Floss
To maintain proper oral care, it's important to floss once a day.4 Floss's compact size makes it easy to pack, even if you just slip it into a purse or your child's backpack. Floss picks are especially convenient for travel because you can use them with one hand. Bring these along on your trip, and even if you're carrying a suitcase and beach toys, you can still maintain proper oral hygiene.
4. Mouthwash
If part of your summer vacation involves being crammed in the car on a road trip, you'll want to make sure everyone has fresh breath to make sitting in close quarters bearable. Cosmetic mouth rinse can make your breath smell minty fresh, but it may not offer health benefits beyond that.5 However, it's OK to use mouth rinse just for keeping bad breath at bay so long as your other dental products contain the necessary health ingredients, such as fluoride. If you want to use mouthwash for cleaning purposes, select one that fights bacteria, plaque and gingivitis.
"Mouth rinse can make your breath smell minty fresh."
Even a harmless liquid like mouth rinse is subject to Transportation Security Administration regulations, so if you're flying on a plane to your destination, make sure you pack no more than 3.4 ounces of mouthwash in your carry on.6 Also, you'll need to keep all containers with liquid in a 1-quart, clear zip-top bag. Not only will this reduce your chance of being held up at security, but the smaller size is simply easier to carry with you when you're on the go.
5. Water
Drinking water can keep you hydrated, help combat dry mouth and wash away leftover food particles after eating. Always keep a plentiful supply of water on hand while traveling. This way, even if you nod off a few hours into your road trip with your mouth wide open, you can easily get rid of that dry, sticky feeling.
Make sure these five items make it into your suitcase. That way, your whole family can stay on top of their oral health.
1. "Toothbrush Care: Cleaning, Storing and Replacement," American Dental Association. http://www.ada.org/en/about-the-ada/ada-positions-policies-and-statements/statement-on-toothbrush-care-cleaning-storage-and-
2. "The Use and Handling of Toothbrushes," Centers for Disease Control and Prevention. http://www.cdc.gov/OralHealth/infectioncontrol/factsheets/toothbrushes.htm
3. "Learn More about Toothpastes," American Dental Association. http://www.ada.org/en/science-research/ada-seal-of-acceptance/product-category-information/toothpaste
4. "What is Good Oral Hygiene?" Colgate. http://www.colgate.com/app/CP/US/EN/OC/Information/Articles/Oral-and-Dental-Health-Basics/Oral-Hygiene/Oral-Hygiene-Basics/article/What-is-Good-Oral-Hygiene.cvsp
5. "Choosing a Mouth Rinse That's Right for You," Connie Brichford, Everyday Health, Sept. 23, 2011. http://www.everydayhealth.com/dental-health/101/using-mouth-rinses.aspx
6. "3-1-1 Liquids Rule," Transportation Security Administration, Aug. 28, 2014. http://www.tsa.gov/traveler-information/3-1-1-liquids-rule