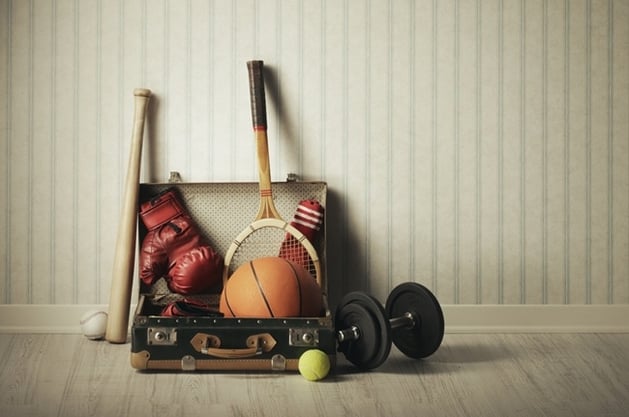 Whether it's hockey, basketball, soccer or lacrosse, sports are a national pastime for kids and adults alike. Not only do we enjoy watching college and professional athletes perform, but also we participate in coed teams in school, beer leagues after work or even competitively at an amateur level. Yet, no matter what activities you enjoy, many of them have one thing in common: facial injuries. Of these injuries, broken, chipped and lost teeth are common problems. That's why several of the biggest dental associations in the U.S., including the Academy for Sports Dentistry, American Academy of Pediatric Dentistry, American Association of Oral and Maxillofacial Surgeons, American Association of Orthodontists and the American Dental Association, have teamed up each April to promote National Facial Protection Awareness Month.1
National Facial Protection Awareness Month
According to the ADA, approximately 2 percent of children and adolescents who participate in sports will eventually require medical attention from a facial injury.1 The fact is that while we all appreciate our pearly whites, many people neglect to wear mouth guards when partaking in recreational activities; however, there are a lot of dental benefits to wearing them. Specifically, a hefty percentage of dental injuries in children - the AAPD estimates 10 to 39 percent - occur while playing sports. Many of these damages are caused by objects such as a ball, hockey puck or Frisbee hitting a participant in the mouth. For this reason, custom-fitted mouth guards are a necessity.
"A properly fitted mouth guard is an essential piece of any athlete's protective equipment," Dr. Paul Nativi, past president of the Academy for Sports Dentistry, said in an ADA press release.1 "Mouth guards protect the teeth from being knocked out, broken and displaced. Mouth guards prevent injuries to the bone and tissues around the teeth. They also help prevent injuries to the mandible (lower jaw) and temporomandibular joint in the jaw. Tooth loss incurs a tremendous financial, emotional and psychological expense. Protect what you have - wear a properly fitted mouth guard."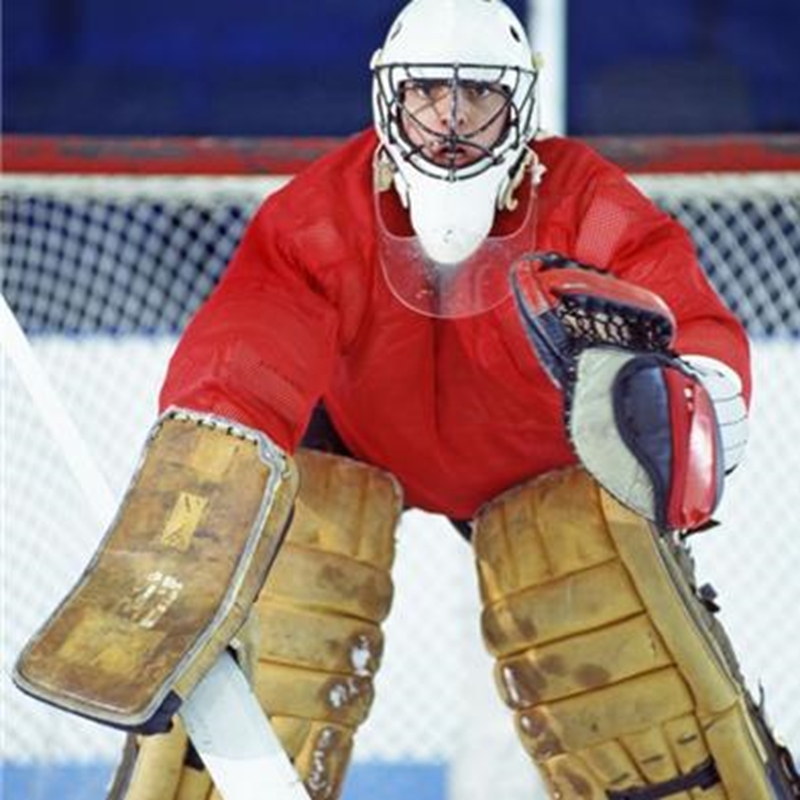 What we can learn from professional athletes
In recent news, professional athletes across a wide range of sports have exemplified this need. NHL player Ryan Reaves garnered a significant amount of media coverage after the Blues player casually pulled out a tooth after getting checked into the boards in a game against the Chicago Blackhawks.2 In the NBA, Pelicans shooting guard Eric Gordon broke a tooth after falling to the court in a game against the Los Angeles Clippers. After the game, Gordon posted a picture on Instagram ruing that it might be time to get a mouth guard.3
These types of injuries are surprisingly common in professional sports, but are often caused by nothing more than carelessness. Wearing a mouth guard helps prevent damage to the mouth and teeth, regardless of sport or skill level.
"A mouth guard, helmet and goggles all contribute to facial protection."
Recommendations from the ADA
The ADA has made five main recommendations for National Facial Protection Awareness Month. The first three are to wear a mouth guard, helmet and goggles or safety glasses in contact sports to help reduce the risk of injury. The ADA also advises wearing a face shield for sports in which projectiles may come in contact with the face. Lastly, the organization calls for all sports to make protective gear, specifically mouth guards, mandatory, noting that for some sports this is already the norm.1
In general, research has found that mouth guards can greatly reduce risk of oral injuries. Wear a mouth guard not just in April but year round to keep your teeth safe when you play sports or participate in other physical activities.
1 "April is National Facial Protection Month," American Dental Association News Release, April 1, 2015. http://www.ada.org/en/press-room/news-releases/2014-archive/april/april-is-national-facial-protection-month
2 "Pelicans' Eric Gordon chips front tooth ... again," by Jennifer Hale, Fox Sports, March 23, 2015. http://www.foxsports.com/southwest/story/new-orleans-pelicans-eric-gordon-chips-front-tooth-again-032315
3 "Ryan Reaves Pulls Out His Own Tooth," by Barry Petchesky, Deadspin, April 6, 2015. http://deadspin.com/ryan-reaves-pulls-out-his-own-tooth-1695927984