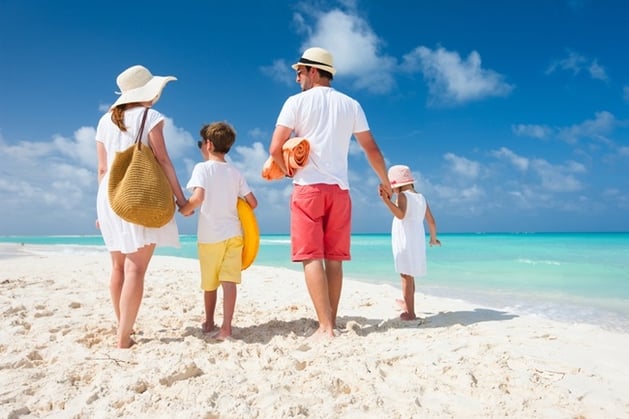 Summer is here, which means your family may take advantage of the extra free time by going on vacation. Proper oral hygiene may be the last thing on your mind between hours of sitting in the car and the hassle of navigating through an airport. Plus, the calories don't seem to count on vacation, and the kids' cravings for sweets are at an all-time high. Don't let travel stress stop you from maintaining your smile. Whether you're flying or driving, there are plenty of ways to keep your mouth looking and feeling fresh. Follow these dental care tips for keeping your teeth clean and healthy on the go:
Snack smart
Traveling, especially with kids, almost always means there will be plenty of snacking. It may be convenient to grab a bag of cookies or pack juice boxes in the cooler for on-the-go food and drinks, but it's not the healthiest choice. Not only will many of those munchies cause stomach aches and make you feel sluggish, but they also contain a lot of sugar that can wreak havoc on your teeth. Everyone's mouth already contains bacteria, which can often form a sticky, clear film on the teeth called plaque. The sugar from sweet snacks reacts with the plaque to create acid, which will eat away at your teeth, even breaking through the enamel.1 Consuming sugary food and drinks can make this problem worse and lead to cavities.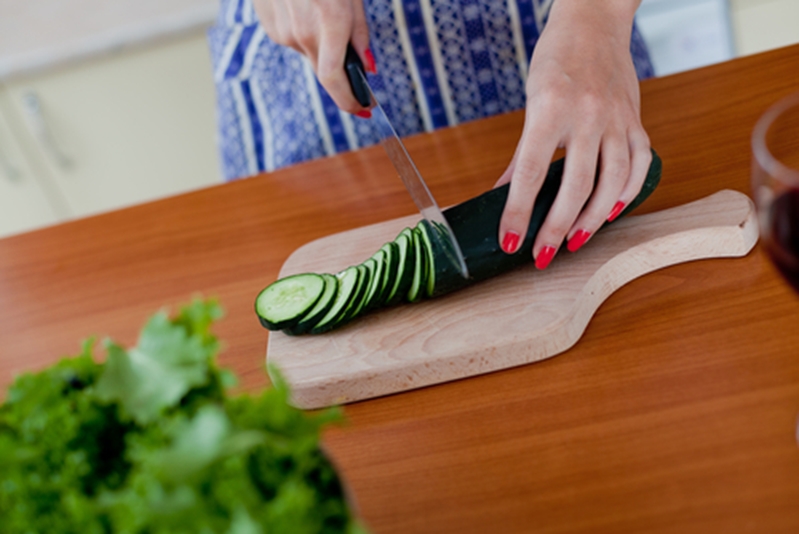 Instead of grabbing juice or candy, bring fruits, vegetables and water while traveling. Pack something small that can easily be eaten on the go like carrots or pieces of broccoli. You can even cut up larger fruits and vegetables, like melons or celery, to make it easier for your kids to eat in the car or on the plane. By putting a little more preparation into travel snacks, you can cut down on the amount of sugar your family consumes and reduce their risk of developing cavities. However, if you're short on time and can only turn to rest stop vending machines to satisfy your hunger, opt for peanuts over chips or pretzels. Not only do they provide a sugarless option, but some experts believe that peanuts help neutralize acids in the mouth, protecting your enamel from tooth decay.2
Take advantage of bathroom breaks
When you consume foods high in sugar or carbohydrates, bacteria are created in your mouth that attack the tooth enamel for at least 20 minutes after eating.3 You want to brush and floss away that bacteria before the dental attack begins, which isn't possible when driving.
Long road trips mean you'll be making plenty of stops along the highway to run to the restroom. Therefore, you should take advantage of the sinks at rest stops to brush and floss your teeth. Make sure everyone in your family has a travel-sized tube of toothpaste, a toothbrush and floss. This dual-duty bathroom break will help remove the plaque and sugar that can cause cavities.
Be prepared for travel delays
The summer season is notorious for severe weather conditions like thunderstorms, tornados and hurricanes. No matter where you're traveling to or from, one of these conditions is likely to occur, and it can interfere with your travel plans. Whether you're flight gets delayed at the airport or you're stuck at a pit stop along the highway, bad weather may keep you in one place for hours or even overnight.
"Always pack a travel-sized toothbrush, toothpaste and floss in your carry-on bag."
It's important to be prepared for emergencies like this so your oral health doesn't suffer along with your vacation excitement. Always pack a travel-sized toothbrush, toothpaste and floss in your carry-on bag or purse. The last thing you want is to have all of your dental hygiene products locked away with the plane's cargo bay or sitting outside in your car's trunk. By having these items close and easily accessible, you can keep your teeth and gums healthy all summer long.
Plus, most travel-size tubes of toothpaste meet Travel Security Administration guidelines because they are in 3.4-ounce or smaller containers. Make sure toothpaste, mouthwash and any other liquids or gels are placed in a quart-sized and clear zip-top bag if you're traveling by airplane.4
By following these guidelines, you can ensure that you have a fun, safe and healthy summer vacation.
1. "Smart Snacks for Healthy Teeth," National Institute of Dental and Craniofacial Research, Colgate. http://www.colgateprofessional.com/patient-education/articles/smart-snacks-for-healthy-teeth
2. "Brushing on the Go," Oral B. http://www.oralb.com/topics/brushing-teeth-while-traveling.aspx
3. "Is Brushing Teeth After Eating Good for You?" Rebecca Desfosse, Colgate. http://www.colgate.com/app/CP/US/EN/OC/Information/Articles/ColgateNewandNow/Personal/2013/March/article/SW-281474979065466.cvsp
4. "Know Before You Go," Transportation Security Administration. https://www.tsa.gov/sites/default/files/assets/pdf/contactus_checklist.pdf