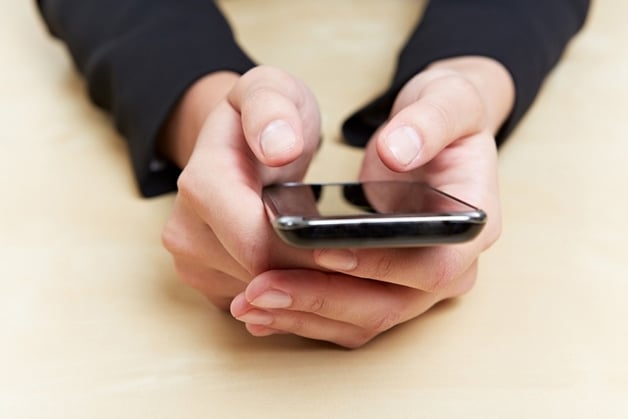 (NOTE: Due to the nature of mobile apps, this list is constantly changing. All links and details were accurate as of the latest update (May, 2019), but if you notice a needed edit, please let us know.)
Between 32 teeth, your gums, tongue, jaw and palate, you have a lot to consider when it comes to your oral health. When you factor in at-home care regimens, regular visits to the dentist and a proper diet, managing your smile may seem like a balancing act. Fortunately, you can use technology to your advantage to maintain your teeth, especially with the help of dental apps. Check out these oral care apps for smartphones and tablets:
Dental and oral health education
The following apps provide valuable insight into your oral health, dental care options, and how to maintain an optimal smile.
dcStory - While dcStory was designed to help dentists communicate dental health information to patients, you can easily download this app and learn about oral care on your own. The app uses high-quality images and 3D animations to explain advanced dental procedures with special customization capabilities. For instance, you can upload X-rays and photos of your smile and compare the images to illustrations highlighted in the application. (Available on the AppStore)
Dental Fear Central (DFC) - Many people feel anxious about going to the dentist, but patients with dental phobia experience extreme fear that may prevent them from visiting dental health professionals altogether. Experts recommend visiting the dentist twice a year to prevent serious infections and tooth loss. DFC helps individuals cope with this extreme anxiety so they can make professional appointments a possibility. App users can view other people's stories about how they overcame dental fear, read advice on managing this stress and even write about their own experiences. (Available on the AppStore and Play Store)
ToothSOS - The official IADT App, ToothSOS, provides information for both Patients and Professionals in the event of traumatic tooth injury. For Patients, the App provides easy to understand emergency steps to take in all dental injuries. The immediate care provided at the site of injury will determine the survival of the injured tooth and the smile of your child. (Available on the AppStore and Play Store)
Dental Dictionary by Farlex - Dental Dictionary by Farlex gives you free, instant access to more than 18,000 dental definitions and 3,000+ images from sources trusted by dentists and dental healthcare professionals. (Available on the AppStore and Play Store)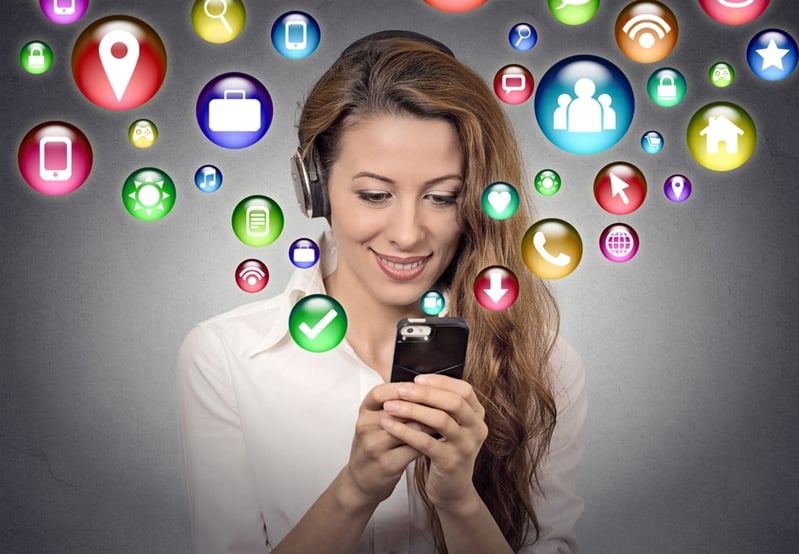 Reminders and timers
A big part of maintaining excellent oral health involves a set of daily habits to keep your teeth and gums clean. The following apps help ensure these habits are remembered and given the time they deserve.
Brush DJ - At-home care is crucial to maintaining a clean smile and preventing cavities and infections. Part of this regimen involves brushing your teeth for the full recommended two minutes, twice a day. All too often, this seemingly simple task falls to the wayside for patients. Brush DJ, an app developed by dentists, helps users brush their teeth for two minutes by playing hit songs that serve as timers. The app also reminds you when it's time to see the dentist and change your toothbrush. (Available on the AppStore or Play Store)
Toothy - Toothy works with either a manual or electric toothbrush and allows you to set reminders to change your toothbrush or brush head every three months, brush at least twice a day, floss every day, use a mouthwash daily, and visit the dentist twice a year. (Available on the AppStore)
Text2Floss - The premier oral health management app in the App Store, Text2Floss is an innovative tool that helps adults achieve better dental checkups, and is perfect for children and teens to help them develop good oral hygiene habits. (Available on the AppStore and Play Store)
Beam - Brushing your teeth is one of the first, last, and most boring things you do each day. We think it can be better. With Beam, these 2 minutes become an engaging, entertaining, and rewarding experience. (Available on the AppStore and Play Store)
Virtual visits to the dentist
While they can't replace your semiannual visit to the dentist, these apps can connect you to dental professionals for those vital questions or concerns that just can't wait.
Denteractive - Denteractive is a free app that helps users search for and communicate with dentists and dental care professionals in real-time or online. There is a cost for the consultation, so review your options before moving ahead. If you want to, you can invite your own dentist to join the app as a provider. (Available on the AppStore)
Toothpic - Take pictures using this mobile guide, then submit them for analysis by dental professionals. A Toothpic report includes: Answers to your questions on specific issues you may be experiencing or your dental health in general; A comprehensive assessment of the information and photos you submit, highlighting any issue areas; Advice on how you can make changes to your home care routine to improve your overall dental health; Recommendations on any next steps you may need to take, including pricing guidelines. (Available on the AppStore and Play Store)
Oral health games and apps for kids
These apps are specifically designed to help little kids establish great habits, and make the most of their visits to the dentist.
Yonder - Positive visits with the dentist are important for children to build healthy oral hygiene habits. Yonder helps by allowing children to experience their upcoming dental visit virtually in the comfort of their own home. This virtual experience unlocks confidence and creates a better experience with the help of Mimi the Hippo, a cute virtual character. Mimi guides your child through the dental visit from start to finish using video and pictures. (Available on the AppStore)
WoodieHoo Brushing Teeth - The game app "WoodieHoo Brushing Teeth" was developed for children aged two years and older. In the advertising-free children's app, there are no points, no timers or performance pressure. The focus is more on playful discovery and a positive tooth brushing experience. With lovingly designed animations and lots of surprise moments, tooth brushing simply flies by. (Available on the AppStore and Play Store)
Brushing Hero - This game makes children enjoy brushing their teeth. Once they hold a toothbrush and face the camera, your child will be transformed into a hero with an iron war helmet on. They can battle monsters by brushing their teeth. Aiming to let children get into the habit of brushing their teeth thoroughly, the app levels up their attack power as they brush their teeth from various angles. (Available on the AppStore and Play Store)
Brush Up - Parents and kids love this app, and dental professionals love the results. More than just a fun timer and a great song, it is a true toothbrush training game. Brush Up demonstrated to improve kids' brushing in a National Institute of Health funded study. (Available on the AppStore and Play Store)
Of course, this is not a comprehensive list. There are literally hundreds of other apps available for phones and tablets that could have fit into these and related categories on both major app stores. Explore to your heart's content. And, when it's time to visit the dentist every six months, ask them if your latest download has helped improve your oral health!