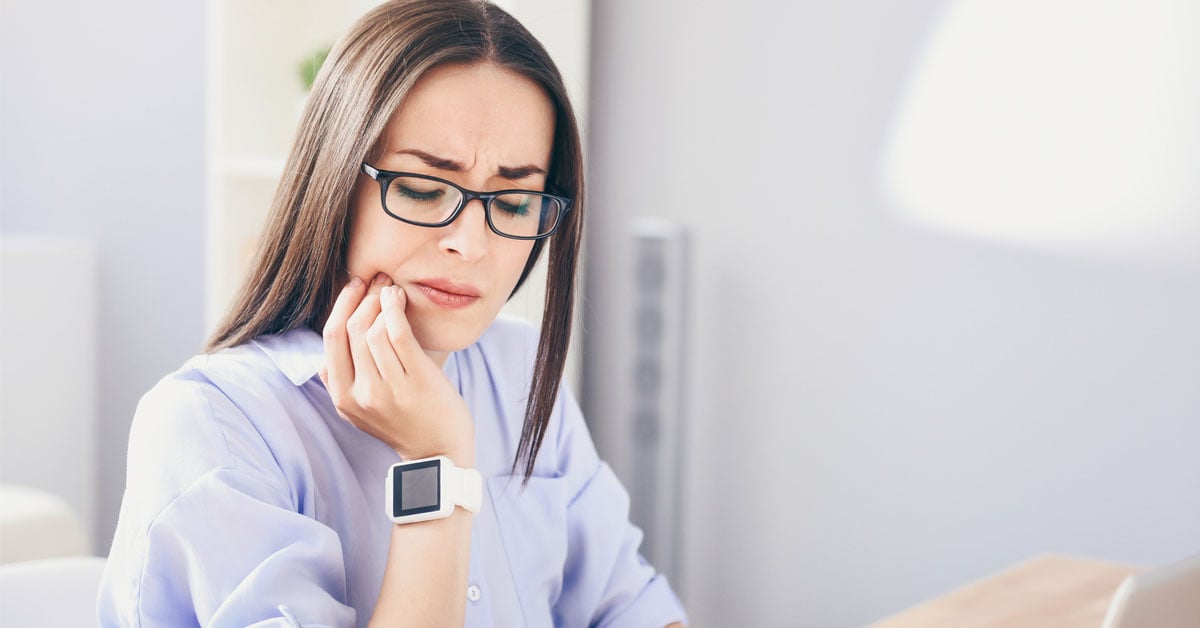 In times of uncertainty, dentist offices may only remain open for emergency care to help protect public health. But what is considered a dental emergency? What if your dentist is closed? And if you do have a routine dentist appointment scheduled, should you keep it?
We're here to help you navigate all of these questions and provide you with the information you need to make an educated decision about your oral health.
I have a dental appointment scheduled. Should I keep it?
If your dentist has not already contacted you regarding your appointment, reach out to your dentist's office. They will help you determine if your appointment should be postponed. Here are some examples of dental care that can be rescheduled for another time:

Regular visits for exams, cleanings and x-rays
Tooth whitening
Removal of teeth that aren't painful
Treatment for cavities that aren't painful
What constitutes a dental emergency?
According to the American Dental Association (ADA), emergency care focuses on conditions that require urgent, immediate attention to decrease pain and risk of infection. These include, but are not limited to:

Tooth pain
Bleeding or swelling
Extractions
Crowns
Root canals
Bridges
Tooth fractures
Denture repairs and replacements
If you are unsure if your condition falls under emergency care, contact your dentist and they will work with you to determine next steps.

If I have a dental emergency, what should I do?
Contact your dentist and they will give you guidance on how to proceed with receiving care.


What should I do if I have a dental emergency and my dentist's office is closed?
Check to see if patients are being referred to a different location. You can also contact your plan to find more information about additional office locations that may be in your area. Please avoid going to hospital emergency rooms to preserve capacity.


What are some ways to protect my oral health?
There are several simple things you can do to maintain good oral health to help reduce the risk of needing emergency dental care:
Brush and clean between your teeth daily
Practice healthy nutrition and reduce your sugar intake
Drink water from the tap: the fluoride in drinking water helps your teeth remineralize
Keep your toothbrush fresh and replace it every three months
Avoid the use of tobacco
We also have an entire article on strategies to help minimize dental emergencies. You can check that out here.

The bottom line: Even in times when dentists are limiting their services, they are still your allies in oral health and will offer you direction on what is best for your wellbeing. When in doubt, contact your dentist.

Other Resources:
ADA Patient Guide: What is an Emergency?
Center for Disease Control and Prevention
World Health Organization