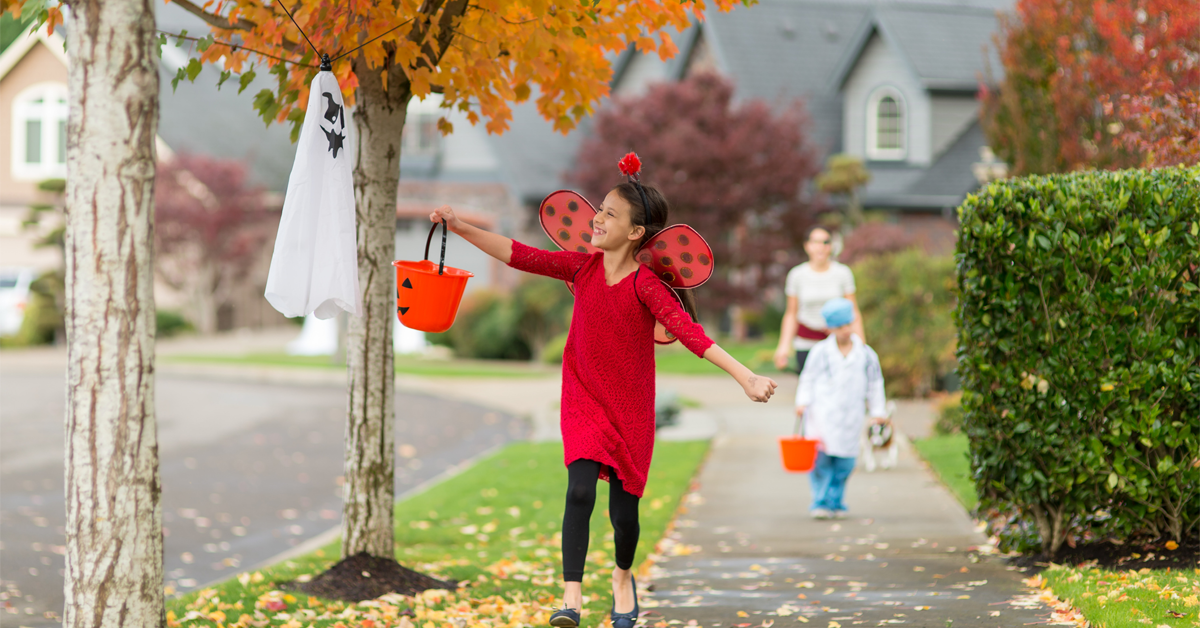 We're not immune to the call of the occasional sweet treat, especially during Halloween. But there is so much candy floating this time of year that a majority of it ends up in storage or an office candy dish for months after the big day.
Rather than contribute to the Great Candy Pile, why not pass out some non-candy gifts to the costumed kiddos at your door? In a sea of peanut butter cups and sour gummies, finding something new in their bags will be a nice surprise!
Here are four non-candy treat ideas that are just as fun as sweets:
Stickers
What child doesn't love stickers? There are dozens of themes all kids will love, such as cute animals, dinosaurs and Halloween designs, and they are bound to bring a smile to any face. As a bonus, websites like Amazon sell packs of 100 for just a few dollars, which is cheaper than your average bag of candy from the drug store!


Glow bracelets
Glow bracelets are a nifty treat that will light up any costume. Not only will kids feel super cool wearing them, but the bracelets can also act as an extra safety tool to make trick-or-treaters more visible on Halloween night. And what parent or guardian wouldn't appreciate that? (Pro tip: Assemble the bracelets shortly before trick-or-treating starts so kids can wear them right away!)


Temporary tattoos
Similar to the widespread appeal of stickers, we can guarantee kids will be eager to apply temporary tattoos as soon as they get home. You can choose from hundreds of designs and kids can easily apply them with or without an adult's help.


Small toys
If you really want to surprise your trick-or-treaters this season, you can pass out small toys that they can enjoy year-round! Head on over to your local dollar store and look for things like wind-up toys, superballs, stamps, stencils and slap bracelets.


Friendly reminder: Don't slack on good oral health habits during Halloween
Again, we're not anti-candy over here at Dental Solutions. But since people do eat more sweets this time of year, it is even more important to keep up good oral health habits. Make sure you're brushing twice a day and flossing at least once a day to combat the extra sugar.


The bottom line: Delight your trick-or-treaters this year with some fun non-candy surprises! And don't forget to keep up your oral health routine during spooky season.