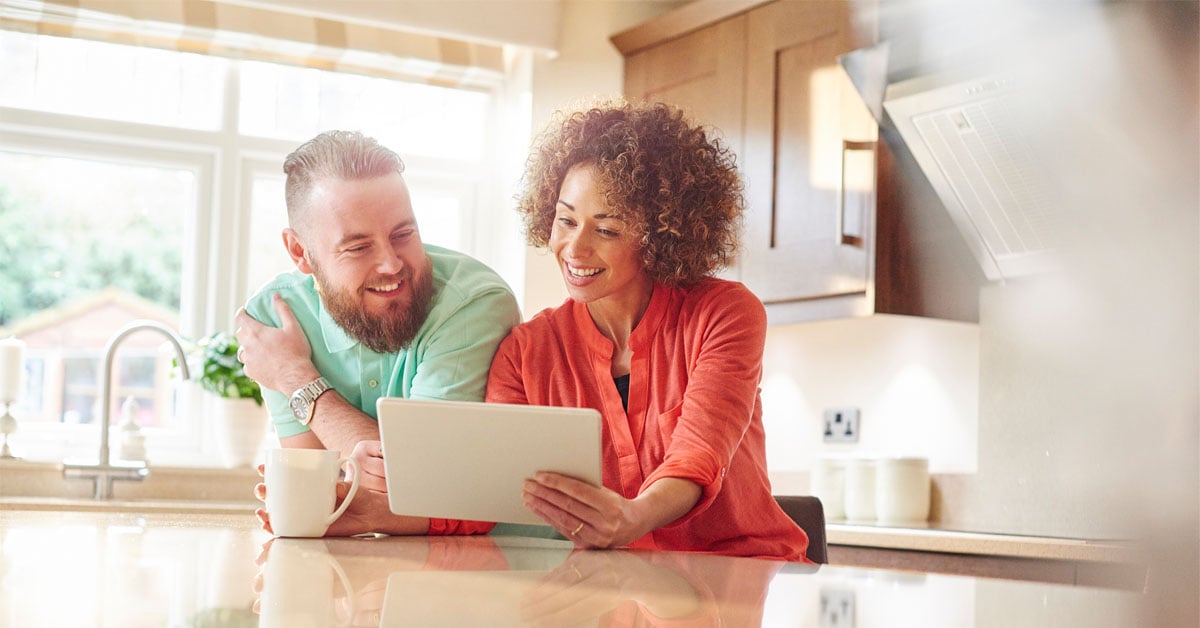 This article has been updated from a post originally published on 6/15/18.
The landscape of affordable healthcare can certainly be discouraging. This is a subject we've discussed often on our blog and for good reason: the number of Americans without adequate dental insurance coverage and the high retail cost of out-of-pocket dental services can lead to patients neglecting their regular exams altogether.
The good news is that dentists have recognized the need for affordable dental care. More and more practices are providing creative financing and other low- or no-cost options to make oral health more accessible. Among the many options available, some of the most popular include dental discount cards and dental credit cards.
But just because they sound similar doesn't mean they are the same thing! In this article, we are going to take a deep dive into the differences between a dental discount card and a dental credit card so you can make an informed decision about your oral health care.


What is a dental discount card?
A dental discount card can be used through a membership plan that you can join for a small monthly or annual fee. In return, the plan provides you access to a list of participating dental professionals who have agreed to offer a set discount off their normal retail cost for oral health services.
Upon making an appointment with a participating dentist, you can simply present your card upon arrival. From there, you will receive your services and then pay the bill as you normally would, but with the discount applied.
While they all offer savings on the cost of dental services, dental discount plans differ in which services are included and at what discount levels, so make sure to read all the fine print. For example, the Dental Solutions dental discount card automatically includes the entire household, so there is no need to budget for a family plan.


What is a dental credit card?
As its name suggests, a dental credit card is a credit card much like the one you may have in your wallet already. The biggest difference is that it's designed strictly for use on dental (or, in some cases, all medical) expenses. For that reason, they have features such as special promotional financing offers and packages that include complementary services to help pay for various healthcare-related expenses. When you apply for a dental credit card, they will provide a list of participating providers that have agreed to accept the card as payment.
In most cases, dental credit cards are not processed through major issuers like MasterCard, Visa or Discover. But like traditional credit cards, they offer flexible payment options, such as deferring payment until a later date and spreading out a large payment over several months to fit your budget.
But don't forget at the end of the day, this is a credit card. Therefore, there will be a pull on your credit upon application and your credit history could factor into what rate you receive or what your credit limit is. You could even be denied or worse, learn that the interest rate is not as low as initially advertised.
Research will be key if you are leaning toward the dental credit card route. Just remember that any credit, if not managed properly, can be detrimental to your credit score. So take a look at your entire scope of credit and determine if this option is a good fit for your financial situation.


Which one is best for you?
In short, the purpose of both these options is to make it easier and more convenient for the average person to be able to afford adequate oral health care, even if dental insurance is not practical or possible for them.
A dental discount card offers a guaranteed discount to help you save money off the full price of services with an in-network dentist. The monthly or annual membership fee is also easy to work into a budget and you don't have to worry about keeping tabs on a line of credit.
On the other hand, a dental credit card helps you finance the costs of services through interest-based payments over time. This may be easier for some families' budget and can be helpful if their dentist doesn't offer payment plans or creative financing.
Regardless of which option you pursue, just remember to do your homework and carefully review your financial situation before deciding. We'll be here if you need us.