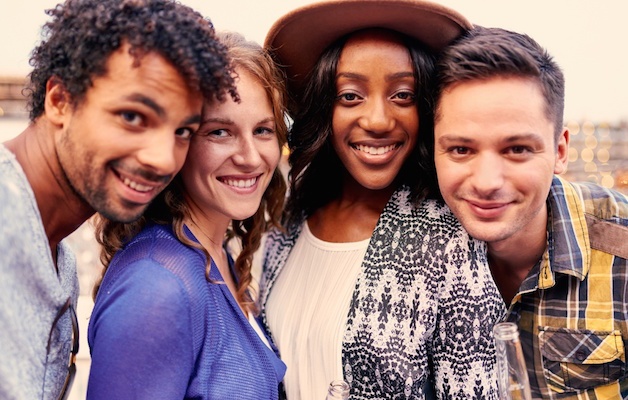 The generation of Americans commonly known as Millennials — born between 1982 and 2000 — currently account for over 83.1 million, or more than a quarter of the U.S. population. That makes them officially the largest single generation in American history, outpacing the Baby Boomers by nearly 9 million individuals.
As such, Millennials represent unprecedented buying power, estimated at over $200 billion in 2017 alone. It's obvious why every business has been scrambling for years now to adjust their marketing efforts, sales processes, and product selections to appeal to this huge wave of young and economically powerful consumers who will be dominating the nation's economy for decades to come.
Dental offices are no different: they've needed to identify ways to appeal to the Millennial generation while simultaneously acknowledging and accommodating their unique financial situation and worldview.
How Millennials see themselves and their world
Everyone's different, of course. As a collective group, Millennials are understood to have a more people-oriented worldview and are engaged in environmental causes, charitable activity, ethical debates, and a push for inclusive diversity across the board.
They're also essentially unaware of life before the Internet. As a result, 97% of Millennials rely on smartphones as their constant companions, and over 20% of them are strictly mobile, not even using a traditional computer. More than 69% are on Facebook, and over 80% routinely use social media to connect with businesses. Millennials are completely comfortable carrying out as much of their daily activities online as possible, and, typically, the more they're able to handle online, the better.
How to market to a Millennial
Based on these general traits, dentists can start forming an outline for successfully marketing to the huge and powerful Millennial audience of consumers:
"97% of Millennials rely on smartphones as their constant companions, and over 20% of them are strictly mobile, not even using a traditional computer."
Digital first - Millennials are less likely to notice or be swayed by traditional marketing methods like print advertising, direct mail, or broadcast commercials. They prefer streaming services over TV or radio, and they tend to consume any and all printable information digitally. To reach them, it's important to focus on digital marketing efforts that speak to them where they are.
Mobile first - Beyond just focusing on digital marketing efforts, it's increasingly vital to ensure that any digital asset is optimized for use on mobile devices. That doesn't just mean having a responsive website, but that every available function on that site is designed to be simple, fast, and intuitive on the mobile screen.
Establish a complete digital presence - Offices should have a clean, professional website, as well as an active presence on the social media channels Millennials routinely use. These include Twitter, Facebook, and Instagram, with visibility on platforms like LinkedIn, Google+, Pinterest, and SnapChat offering additional benefits.
Make it personal - The socially-conscious Millennial generation is likely to be engaged with a warm, personal connection between a dental staff and patients. Just like most consumers, they want to do business with real people who care about the impact their work is making.
Highlight positive action and philanthropy - Millennials, more than any previous generation, expect to see businesses taking an interest in the community and the world, and they highly respect companies that take on social change and champion important causes.
Emphasize value - Unlike their parents, who subscribed heavily to the "you get what you pay for" mentality, Millennials have had access to high quality products and services at a low cost. They've grown up with Amazon, eBay, and a thousand other eCommerce options that have taught them to shop around for the best value and to expect free shipping thrown into the mix. A dental discount program as an alternative to traditional insurance is a prime example of the kind of high value, low cost service they're seeking.
Following these tips offers dental offices the best chance of grabbing the attention of Millennial patients and engaging them as regular patients that see value in returning at least every six months.
If your office isn't yet participating with the Dental Solutions discount dental plan, we encourage you to contact us as to add this valuable option to your marketing efforts.