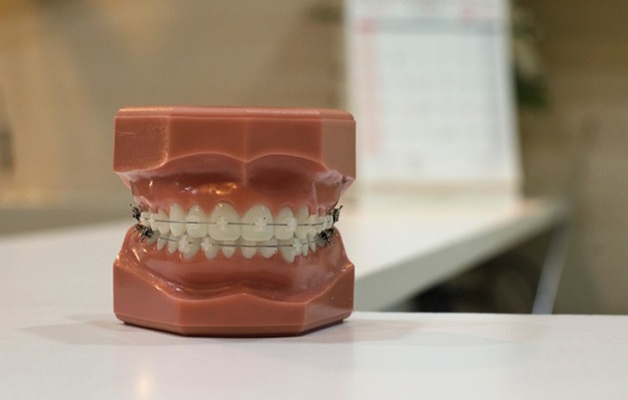 More often than not, when we think about someone wearing braces, the first image to pop up in our mind is an adolescent in their early-to-mid teens. And it's true: the overwhelming majority of orthodontic installations occur between ages 12-15, according to the American Dental Association.
Still, you may be surprised to learn that over a quarter of all patients who get braces each year are adults. In most cases, this is an aesthetic choice where someone decides to invest in their smile to look better. In other cases, adult braces are recommended to treat very crooked teeth, misaligned bite, and other oral issues.
Regardless of the reason behind your decision, if you're considering getting braces as an adult, there are important steps you should take to prepare yourself, both physically and financially, to get the most out of this valuable procedure.
Preparing physically for braces
If you've never had braces before, this new experience may take some time to fully adjust to. The best thing you can do, if possible, is connect with peers who have recently started wearing braces and those who've had them in for at least a few months. Between these individuals and the guidance of your dentist and orthodontist, you should be comfortable with what you can expect as you start wearing braces yourself.
What does it feel like?
Many people are overly concerned about the possibility of pain or discomfort when it comes to wearing braces. The first day or two after they're installed and the first day or two after each adjustment can include some mild discomfort because of the tension placed on your teeth and gums. However, it's generally easily tolerable with over-the-counter pain relievers or nothing at all.
It will also take some time to get used to the feeling of having a new object in your mouth. You'll notice the braces rubbing against the inside of your lips and cheeks, and you may be more prone than usual to biting your tongue or cheeks because of this. Try to chew slowly and move your mouth deliberately until you get used to the sensations.
How do I take care of my teeth now?
One of the key issues you'll need to address when preparing yourself physically for braces is your daily oral health habits. Although proper brushing, flossing, and otherwise caring for your teeth and gums is always important, having an appliance in your mouth makes the job both more important and more challenging, so developing strong habits beforehand can go a long way toward long-term success.
If your teeth aren't carefully cared for with braces, issues like cavities, discoloration of the tooth surface, and infections can all be exacerbated. In some cases, once braces are removed, the areas covered by cement and brackets can retain their old color and condition, creating an unseemly contrast.
How will braces affect your diet?
While the list of foods you absolutely should not eat with braces is relatively small, there are a number of foods that you should consider preparing differently if you're going to continue to enjoy them after the braces are installed.
Again, your dentist or orthodontist will likely provide you with plenty of information to aid with this transition and share helpful ideas for how to enjoy certain foods.
Preparing financially for braces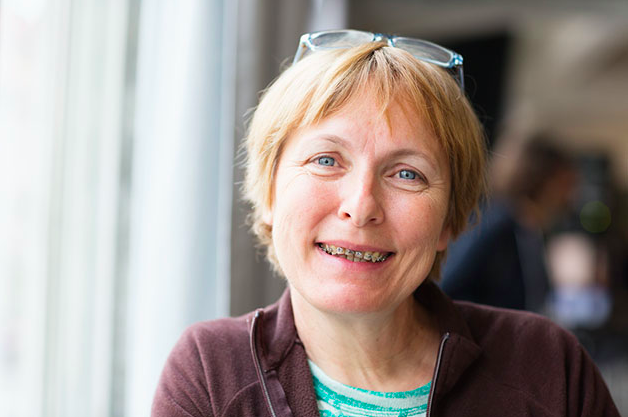 "You may be surprised to learn that over a quarter of all patients who get braces each year are adults. In most cases, this is an aesthetic choice where someone decides to invest in their smile to look better."
Aside from concerns about pain or discomfort, the cost of orthodontics is easily the top reason patients hesitate to take the plunge. This makes a lot of sense because not only are braces very expensive (averaging $3,000 to $10,000, depending on the style and individual needs), but many dental insurance plans offer no coverage toward orthodontics for patients older than 18.
So, preparing for braces financially is an important consideration. Because it could require a significant investment, it's wise to save money if and when you can.
Do your due diligence
Since many adult patients will need to pay out of pocket for services, orthodontists may offer financing options and payment plans to keep their services competitive and attainable. When the cost of adult braces is still prohibitively expensive, there are discount options available to help you save. For example, a discount dental card offers discounts on orthodontics through a nationwide network of dentists to help you save significantly on the full cost of braces for a small monthly fee of less than $10.
Beyond just price, it's also important to compare different orthodontists, their schedule availability, and patient feedback to determine if they're a good fit for you. After all, you're going to be seeing a lot of them over the next few years for examinations and adjustments.
Make it a savings goal
Once you've secured the best combination of price, payment options, and provider selection, you may find that your cost is lowest if you can provide a down-payment at the time of installation. If possible, it helps to set money aside ahead of the first date of service to use for this purpose. Of course, this isn't always possible or required, so it's up to you to make the best judgement call for when to move forward with getting your braces.
By following the tips outlined above, you should be well prepared both physically and financially to get the most out of your new braces. Then, you'll be able to share your positive experience with others who are considering doing the same thing. Interested in learning more about how a dental discount card can help you save on specialty services like braces? Click the button below to see how it works: