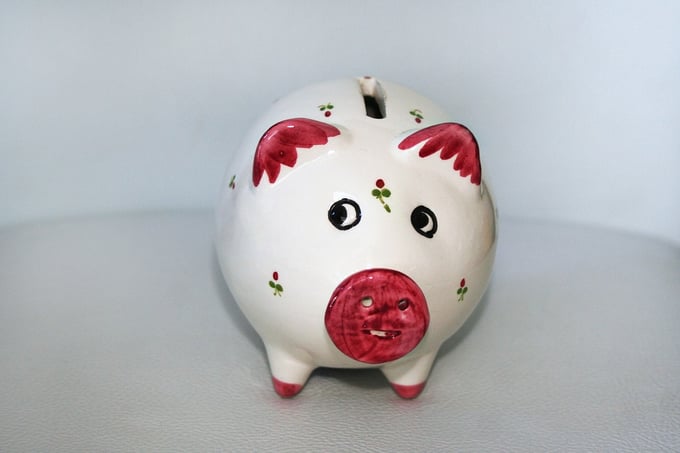 It's no secret: going to the dentist can be expensive. For the nearly 36% of Americans who have no dental insurance, the cost is prohibitively high. But even those with insurance often let months or even years pass without visiting the dentist because of the cost of copays and coinsurance.
However, it can be harmful to ignore oral health, which often results in pain and complications that are otherwise preventable. So, how do you strike the balance: take proper care of your oral health, without breaking the bank?
Here are 5 steps you can take to save on dental care you need:
If insurance is not an option, look into a discount dental card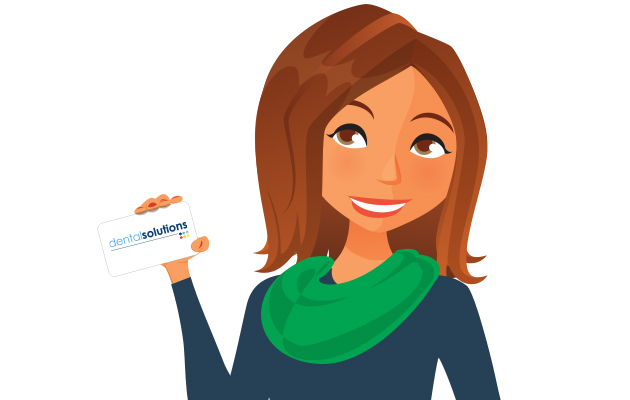 A dental discount card through Dental Solutions helps you save on routine dental visits.
"One way to manage costs without dental insurance is by joining a discount dental card program.

One way to manage costs without dental insurance is by joining a discount dental card program. For a small monthly fee, you receive up to 50% off the normal price for routine dental care through thousands of participating providers.
If you go through the entire year with good oral health and two routine exams and cleanings, you may even end up paying less using this option than with insurance.


Shop around for the best value
We routinely shop around for the best price on cars, computers, and clothing. But when it comes to our dental care, it can be easy to assume that competition and negotiation don't apply.
That's not the case. In fact, most dentists have varying fee structures, payment arrangements, and billing procedures.
As you shop around and compare all these factors, keep in mind that the lowest price isn't always the most important thing. For instance, if another dentist charges a little more for the same procedure, but offers 6 months interest-free financing, it may be better to pay that extra few dollars.
Negotiate and make a deal
While a dentist's first priority is a patient's health, dentistry is still a competitive business, and some dentists may offer payment flexibility. While it depends on the situation, you may consider approaching a dentist to request a discount, a concession on billing, or some other benefit that's not in their normal arrangement.
Visit a local dental training school
At dental schools, qualified and licensed instructors oversee trained students who will one day be dentists as they practice their skills on volunteer patients.
While this could seem unusual to someone who hasn't considered the option, the reality is that students are highly trained and prepared to work with patients. And, this method typically results in a very low rate for your routine dental care.
No matter what, get your routine examination and cleanings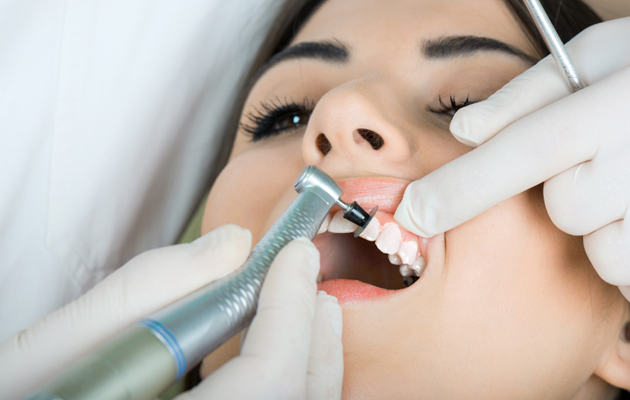 There are options to not let cost get in the way of dental care or procedures.
Even if you must pay out of pocket in full for an examination and cleaning twice a year, it's important not to miss your dental visits. Why?
Because getting preventive care is far less expensive than the cost of treating the potential conditions that can result from neglecting your oral health. Not only are you more likely to run into cavities, gum disease, and other painful issues that could have been avoided, you're also removing opportunity to catch more serious issues early enough to treat effectively.
In any case, failure to keep up with your oral health can cost far more in the long run than you save by skipping your routine exam.
Would you like to find out more ways to save on your next dental visit? Learn how our discount dental plan helps you save up to 50% on routine dental care now. Are you an employee without dental insurance? Find out how you can still afford dental care in our employee dental savings guide.