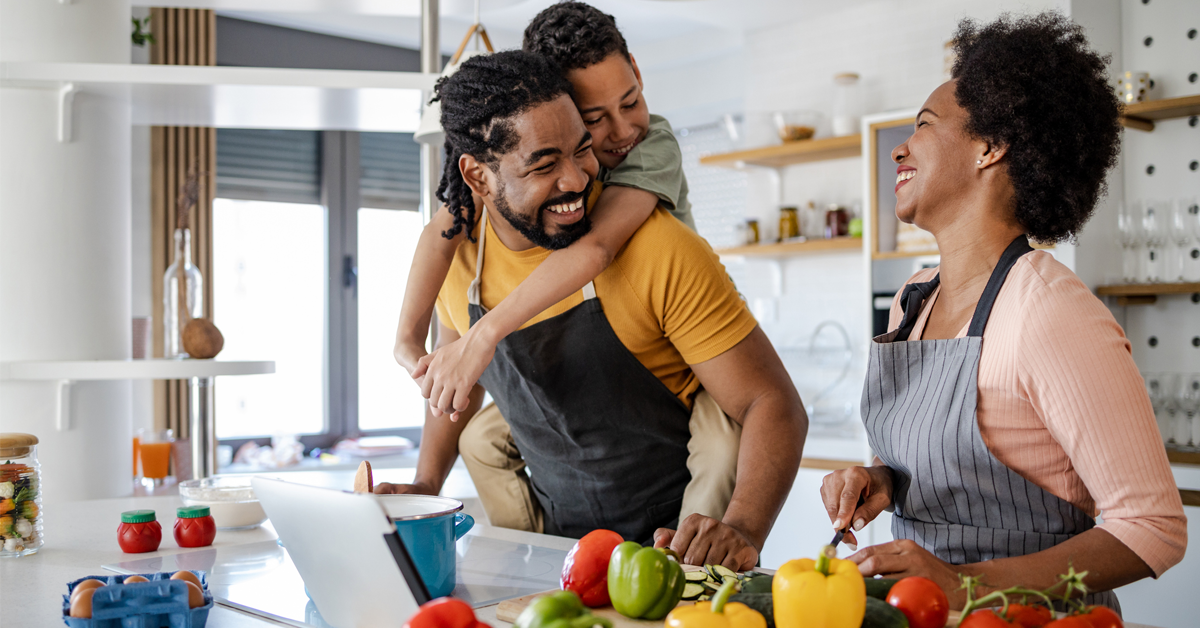 There are many things that compete for our attention: family, friends, jobs, volunteering, hobbies, errands, and generally keeping a household moving. So how does one fit in time to also prepare wholesome meals each day?
Over the last several years, meal kits have skyrocketed in popularity and peaked during the early stages of the COVID-19 pandemic. And even though grocery stores and restaurants have since opened for regular operation, people are still taking advantage of having fresh meal kits delivered to their door.
But is the service right for you? We'll break down the pros and cons of using meal kits so you can make the best decision for you or your family!
How meal kit services work
While there is some variance between companies, meal kit services generally follow the same blueprint. Once you sign up, you use a website or mobile app to choose your menu for the week based on your dietary preferences. The kits are then shipped to your home in packaging that keeps ingredients fresh. From there, prepare and cook according to instructions!
Pro tip: There are promotional codes all over the internet, so keep your eye out for ways to save on trying out meal kits.
What are the pros and cons of using a meal kit service?
Pros
Convenience
There is certainly peace of mind that comes with having ingredients already washed, cut and portioned just right for a dinner. Some kits come with meals already assembled, such as ones designed specifically for meal prep. And if you are someone who meal plans, these services can help make creating your menu even easier.


Eating healthier
Meal kits typically have fresh ingredients, so you can definitely bank on having a healthier meal compared to ordering out. The meals are also nutritionally balanced, so if you're having a hard time working leafy greens or whole grains in your diet, meal kits are a great way to level up your meals.


Reducing food waste
Most meal kits are designed to feed 2-4 people and you only get the amount of ingredients needed for those specific portions. Preparing food this way also offers perspective on what a portion size is and can help decrease wasted leftovers in the long term.


Potential cost savings when compared to going out
If you are someone who frequently orders take-out, you will find that a meal kit can save you money. Generally, a meal kit costs $6-12 per serving, so, depending on your budget, you could see some decent savings.


Variety for different diets
Whether you are vegetarian or vegan, gluten-free or keto, there is a meal for everyone. If you are looking for a classic menu with some extra options, you can find it. Conversely, there are entire services dedicated to certain diet types, so shop around!


Cons
May not cheaper if you already grocery shop for most meals
While there are savings for those who eat out regularly, a meal kit won't provide the same value when compared to regular grocery shopping. With a meal kit, you are paying more for convenience and peace of mind.


Lack of leftovers
Meal kits generally don't allot for extra servings. So, while a meal with no leftovers can be great for portion perspective and reducing food waste, you're likely on your own for lunch the next day.


Ingredients must be used quickly
Since most meal kit ingredients arrive fresh, perishable items like meat and produce have an automatic timer on them once they arrive at your doorstep. You will need to plan when you are going to make your kit meals so you don't waste ingredients.


More planning
Keep in mind that many meal kits still require you to prepare and cook ingredients. So even though all of your spices are measured just so, you are still doing the bulk of the work to get the meal to the table. Make sure you read the directions closely and allot for the time suggested. (We recommend adding extra time to your planning if the recipe is brand new to you.)


It doesn't cut out grocery shopping entirely
Meal kits are more of a supplement to your shopping than a replacement. You will still need to purchase groceries for other meals and snacks you will need.



The bottom line: If you're tired of figuring out dinner every night, a meal kit service could be a good fit. Weigh out your values (budget, time, convenience, etc.) and see if it makes sense for your lifestyle.