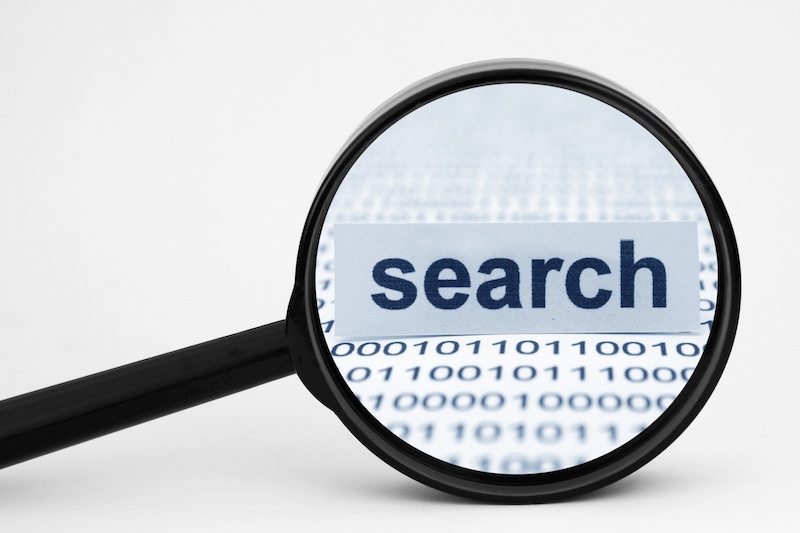 In a world that seems to get just a little more complicated every day, it's nice when we can figure out ways to simplify and pare things down. It helps to control stress, it declutters our minds, and helps us focus on what's truly important. In an effort to do just that, we'd like to present the following "simple as it gets" guide to low cost dental care:
Which types of dental care are truly necessary?
While the term "dental care" includes all manner of examinations and procedures, most people really need to focus on a simple list of vital dental care habits:
Brush your teeth twice a day, for two minutes each time
Floss your teeth once a day
Rinse your mouth once a day with an antibacterial mouthwash
Visit your dentist twice a year for a professional cleaning and examination
The first three items on the list are relatively inexpensive and easy habits to establish and maintain at home. However, visiting the dentist twice a year presents a challenge for many Americans budgeting to afford quality dental care.
Go-to options to pay for dental care
As we simplify the search for low cost dental care, there are three basic ways to afford dental services:
Dental insurance coverage
Dental discount programs
Paying full price out-of-pocket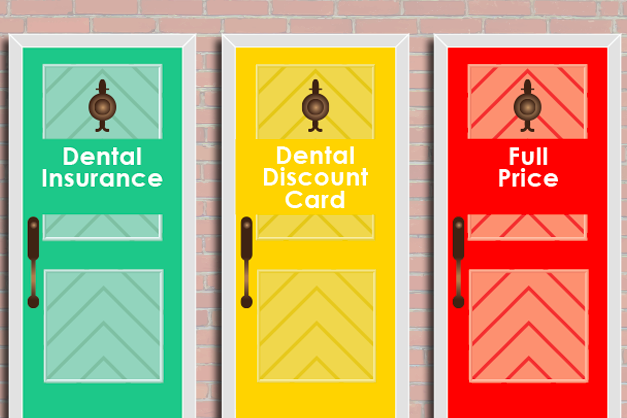 Dental insurance
Dental insurance can be very valuable and beneficial, especially if it's partially or fully paid for by an employer or self-funded insurance program. Generally, dental insurance plans offer regular visits for cleanings and examinations as preventative care that's covered to a large extent (after any plan deductibles and copays are satisfied.) Advanced services like treatment for cavities, extractions, dentures or orthodontics, are generally covered with a higher patient responsibility. (80/20% or 50/50% are common splits offered in today's plans.)
When considering a dental insurance program, it's important for patients to review the cost of the monthly premium, the cost of any policy deductibles and copays, as well as any policy limitations or coverage maximums that will affect the total amount they need to pay out-of-pocket over the course of a year.
Dental discount programs
As an alternative to insurance, a dental discount program will generally offer discounts on most dental services through participating providers, for a low monthly or annual fee.
For example, the Dental Solutions dental discount plan offers an entire household 20%-50% off both general and advanced dental services through a nationwide network of participating providers, for a monthly fee of just $9.95.
After the discount is applied, you are responsible for the remaining cost of services, so searching for the best value is still highly recommended.
Full price out-of-pocket
Another common option for affording quality dental care is to simply pay in full for your dental services. If you have the room in your budget, this could be an option that offers the most freedom of selection and potential scheduling convenience.
However, most Americans who don't have a dental insurance plan or a dental discount program move professional dental care down their priority list because of cost. That is, until there is a dental problem. Once there is a noticeable dental issue, it's important to address it as soon as possible. That usually means an emergency visit to the dentist and a large bill that may have been avoidable if regular dental visits were in place for cleanings and exams.
So what's the best choice?
Of course, this is a decision that depends on the best options for each person, but the brief discussion above leaves us with some clear conclusions:
If you're willing and able to pay out-of-pocket for general care and when special circumstances arise, paying in full and/or joining a dental discount program would be your best options.
If you're seeking maximum protection against out-of-pocket expenses, especially if advanced services are likely to be needed, you may want to explore dental insurance coverage. Again, it's important to get the full picture by making sure you understand what your out-of-pocket responsibility is likely to be prior to the insurance coverage beginning.
In many cases, a dental discount program can result in lower overall expenses for individuals who don't need a lot of advanced services.
The real key when it comes to simplifying your search for low cost dental care is to remember that maintaining your oral health is very important and needs to be prioritized. At the same time, a little effort educating yourself and shopping around can go a long way in finding the best value for your money. Learn more about how you can save 20%-50% off most dental services with a dental discount card.