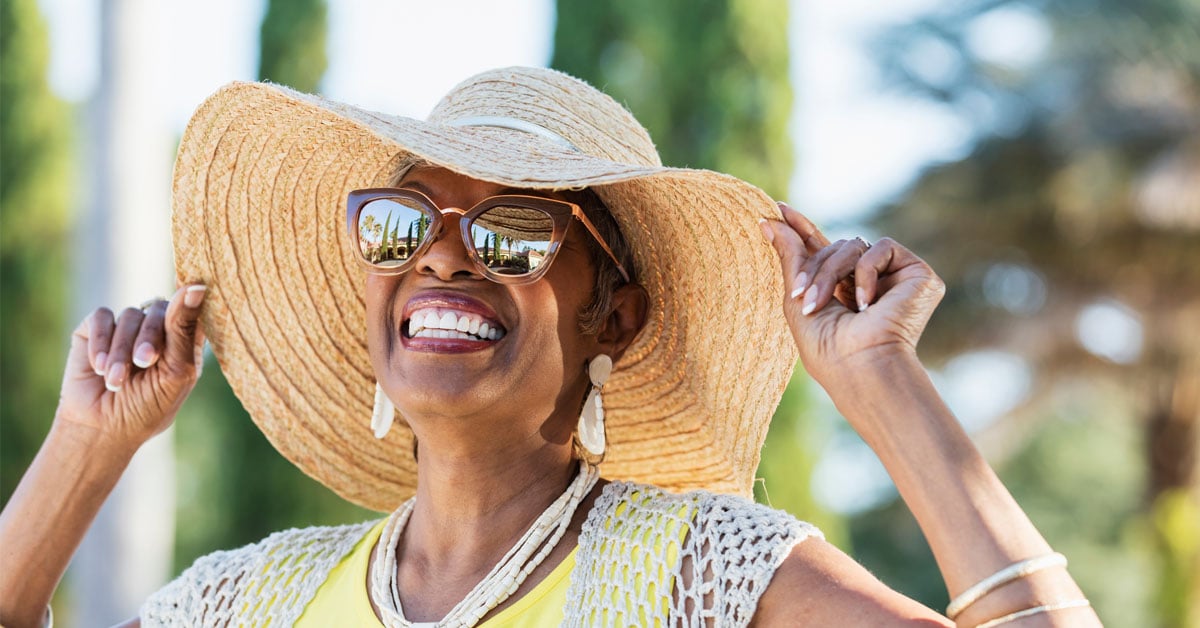 According to the American Association of Cosmetic Dentists (AACD), whopping 45 million Americans have had their teeth whitened by professionals, or nearly 15% of the U.S. population. And that number is likely to keep growing due to the emphasis our culture puts on a bright smile.
Maybe you've considered whitening your teeth too. If so, you've probably already gotten a taste of the many options out there. You may have also realized that, although professional teeth-whitening services are offered by most dentists, it's considered strictly cosmetic, and is not covered by traditional dental insurance. In other words, you'll be footing the bill.
What's more, professional teeth-whitening services can be expensive, with the average retail cost of teeth whitening ranging from $300 to $1,000 (depending on where it's performed and how extensive the treatments need to be).
To be clear, it is perfectly normal and healthy for teeth not to be perfectly white. Not only is the color of your teeth genetic, but yellowing is also a normal part of the aging process. And unless there are outside factors driving the hue (such smoking or acidic drinks), most teeth will naturally change with time.
But for those who want to brighten their smile, there are several options you can consider.
DIY whitening options
The most accessible (and least expensive) option to consider are all the do-it-yourself methods for teeth whitening, including the wide selection of over-the-counter products available. You can probably find at least half a dozen options from just as many different brands in your local supermarket or drugstore.
Some of these methods, like whitening toothpastes, are perfectly safe, effective and simple to use. Others are a bit more complicated. The one downside they all share is that they take a long period of consistent use before you see results. And, in most cases, the results they provide are pretty minor — a shade or two lighter at most.
Of course, that's perfectly fine for some people and if that's you, you'll probably find that DIY teeth whitening is both the most convenient and most cost-effective option.
Special note: There are a number of ineffective, and even dangerous, methods and products advertised as DIY teeth whitening solutions floating around in stores and on social media. We wrote an entire guide to help you navigate those waters.


Dental discount plans
Similar to insurance, dental discount plans will have a panel of participating dentists who have agreed to offer their services at discounted rates to plan members. Assuming the plan you join includes discounts toward cosmetic dental procedures, this can be an excellent way to save money.
If you can accomplish your goals using DIY products or methods, you'll want to carefully compare the cost and convenience of those options to discounted professional services. In some cases, your dentist may evaluate the situation and prescribe or recommend an over-the-counter whitening product to use, so it doesn't hurt to ask if that's an option.
One potential advantage of the discount plan over time is the fact that there are no limits to how many times the discount can be applied, or how much you're allowed to save. Having your teeth whitened will likely involve a number of visits, but the results will probably be more pronounced and occur much faster than any at-home solution could deliver.


Private financing through the office
These days, many dentists have set up programs to offer financing for expensive procedures, either privately or through a third-party lender. They know most patients can't afford to pay for these services all at once, and the option to finance teeth whitening can sway a patient who is on the fence. You should discuss this with each office to learn about plan rules, interest rates, payment terms and other details unique to that location.
While these kinds of private financing options usually end up more expensive than paying cash up front for the services, the interest rates and terms tend to be better than the average American's available credit card or personal loan options. Low credit scores tend to be less of a deterrent than in other financing situations, too. Especially if used in combination with a discount plan, financing the remaining balance of your whitening services through the office can be both convenient and cost-effective.


Personal credit or savings
A final option to consider is paying for your professional teeth whitening using a credit card, personal loan, line of credit or funds from a savings account or retirement fund. This method is the riskiest because of the many considerations that need to be made first.
If you're going to take a large amount of cash out of a savings account or retirement fund, the wise move is to discuss it with a financial professional first and compare all the details with the other options listed above. And be sure to carefully consider any loan option to factor a monthly payment into your budget and learn about the effect it can have on your credit score.
Since teeth whitening can be a significant purchase, each person needs to make their own decision on how highly they value the benefits of brightening their smile compared to the cost of credit or the limitations it may place on future spending.

The bottom line: For those who want to brighten their smile, there are several ways to make it affordable. A simple at-home solution is plenty for some, while others may want to enlist the help of a professional. Weigh your priorities and financial situation before moving forward.
This article has been updated from its original publication date of 3/2/2020.