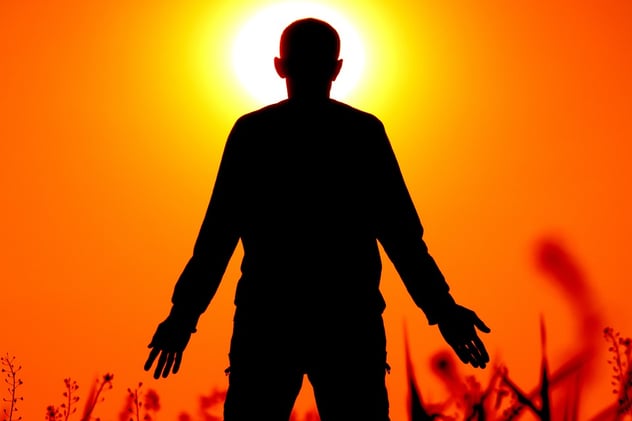 As we age, it's only natural that we need to put in effort to maintain a healthy mind and body. There are particular things we can do to maintain a high level of energy and quality of life for many years, and it starts with making routine health checkups and preventive care a priority.
The three types of visits described below are important, standard appointments to plan for if you're over 60 years of age. If they're not on your radar yet, it could be time to talk to your doctor about when to add them to your schedule. If you're caring for an aging parent or senior who could use help making these appointments, work with them and their physician to make sure they are arranged.
"If they're not on your radar yet, it could be time to talk to your doctor about when to add them to your schedule."
Annual Routine Health Screening
The annual health screening performed by a family doctor is one of the most important and effective preventive health measures available. It is especially valuable if you have developed a long-standing relationship with your family doctor who knows your health history.
During this examination, your doctor will review the following (based on the guidelines set out for Medicare Part B members):
Your medical and family history
A list of current providers and prescriptions
Height, weight, blood pressure, and other routine measurements
Any signs of cognitive impairment
Personalized health advice
A list of risk factors and treatment options for you
A screening schedule (like a checklist) for appropriate preventive services.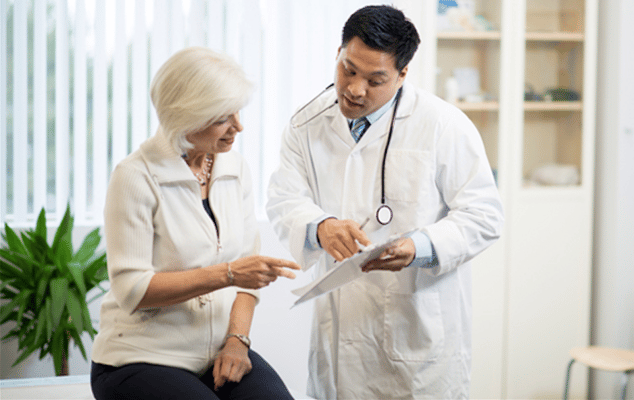 Routine doctor visits are the first step in getting an overview of your health status.
Going through these items with a family physician can allow them to diagnose and treat life-threatening illnesses early, avoid drug interactions, identify trends, behaviors, or habits that may be harming you, and suggest alternatives that can improve your health.
These annual screenings will also allow your doctor to coordinate additional visits and make any necessary referrals to specialists.
Routine Specialist Appointments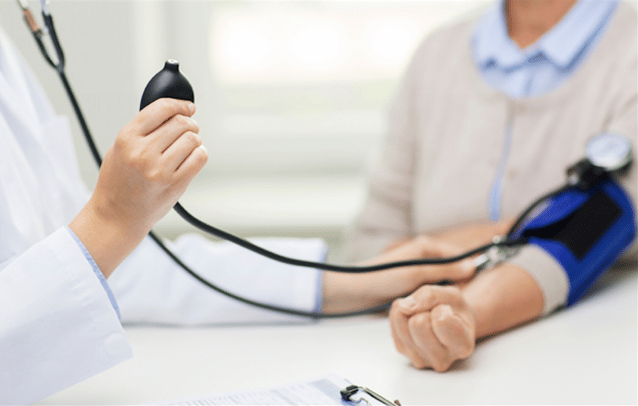 Seniors are more at risk for certain illnesses, making seeing a specialist a priority.
These checkups and screenings will vary based on your unique medical history, risk factors, gender, and age. However, here is a partial list of the kinds of routine specialist visits for men and women over the age of 60:
Blood pressure screening
Diabetes screening
Cholesterol screening
Colorectal cancer screening
Colonoscopy
Weight control
Prostate cancer screening (for men)
Breast exam and mammography (for women)
Pelvic exam and pap smear (for women)
Eye exam
Hearing test
Bone density test
Vaccinations
Based on the results, you might need to adjust prescriptions, discuss lifestyle changes, or discover other treatment options to help maintain your quality of life, lessen or eliminate pain, and keep you active and mobile.
Semiannual Dental Examination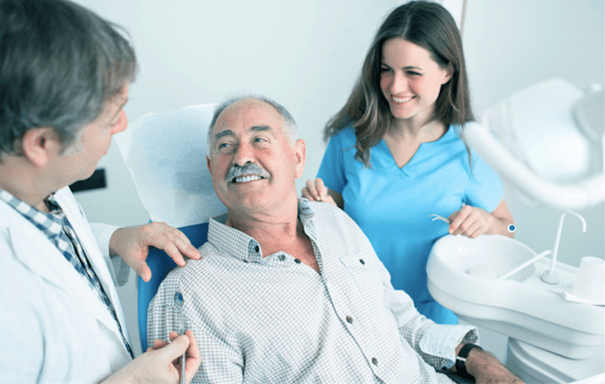 Keep your health in peak condition with a dental visit every six months.
Your oral health still remains one of the most powerful indicators of your overall health, so routine dental exams become even more important as you age. Learn why senior dental is so important to your overall health.
The semiannual dental exam for seniors can be slightly more involved than that performed on other age groups because of the increased potential for serious conditions that may present in the mouth.
Unlike the routine annual health checkup and specialist visits described above, dental examinations are not covered by Medicare, so seniors on a fixed income who do not have supplemental coverage may decide to forego this important examination to save money.
Many people across the United States have been able to find affordable dental care for seniors through discount dental plans. If you're in search of dental savings for seniors, don't assume you must pay high monthly premiums for private dental insurance.
In many cases, the low monthly cost of discount dental programs combined with up to 50% savings on dental services provides a more cost-effective option.
It's natural to have to work harder to stay healthy as we age. But with forethought and organization, preventive care and routine examinations can go a long way in making our senior years among our best.