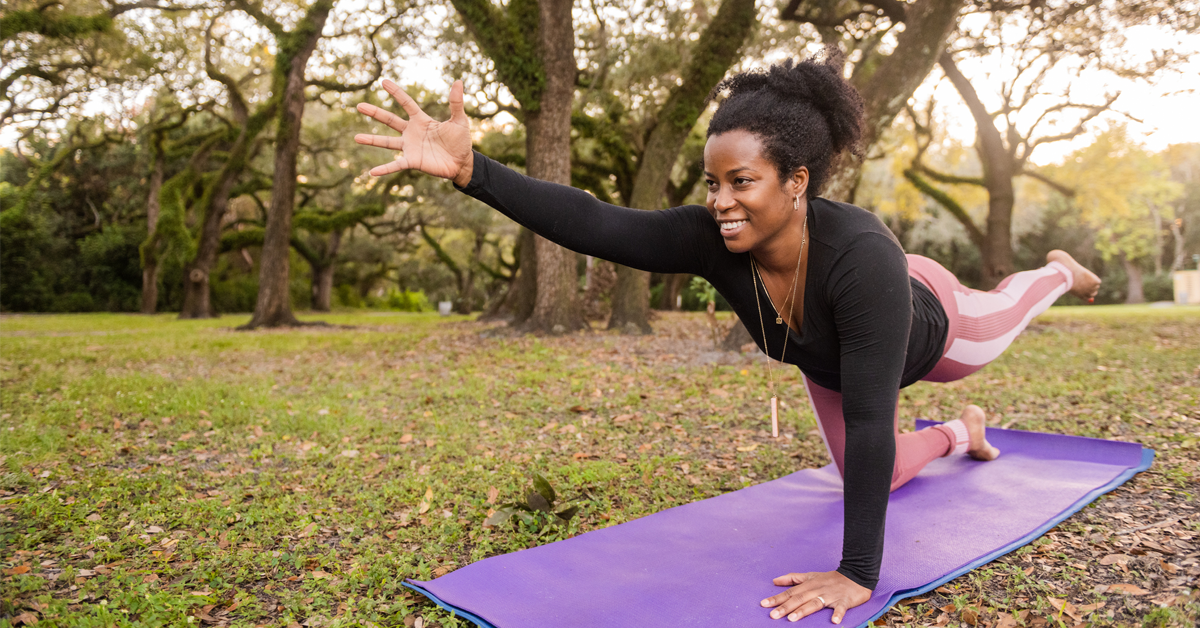 Sure, our bodies change as we go through life. The physique we had at 25 isn't quite in the same shape it may now be at 65. But no matter your age or fitness level, you can still get in a great workout.
Here are three of the best exercises you can do and the benefits of each:
Best for maintaining health: Walking
Of all the ways to move your body, walking has to be one of the most underrated. After all, we walk every single day, don't we? But that stroll through your neighborhood is doing way more for your health than you're probably giving it credit for.
Let's start by clearing up a popular misconception about exercise: you don't have to work up a sweat for it to "count" as a workout. In fact, just 15 minutes of walking without stopping can reduce the risk of stroke or heart attack. And it only takes 22 minutes of walking to meet the American Heart Association's recommended time for daily moderate exercise. So, in the time it takes to watch one episode of a sitcom, you can make huge strides in maintaining good health.
Other benefits of walking:
Minimal equipment
Can be done just about anywhere at any time
Allows you to socialize, especially in your neighborhood
Reap the benefits of connecting with nature
Can be a great activity for the whole family
Best for a full body workout: Rowing
This one is for all of you multi-taskers out there. If you're looking for one exercise that offers a great cardiovascular workout while also strengthening muscles, look no further than rowing (or "erging," if done indoors on an ergometer, or rowing machine). Unlike other forms of exercise, rowing engages nine muscle groups that make up 85% of the muscles in your body.
While rowing does require the use of equipment, rowing machines are a staple in any gym and can be purchased for home use at every price point. And because it provides strength training and cardio, you can have an incredibly productive workout in just 15-30 minutes.
Other benefits of rowing:
Low impact and easy on the knees
Ideal for strength training without weights
Deemed safe for those with low vision or blindness
The sound of the repetitive movement can be meditative,
Being on the water can lower stress and reduce blood pressure
Is a great way to socialize if done with a team (also called "crew")


Best for staying limber: Yoga
Yoga is more than just posing: every movement has a purpose. And this centuries-old practice can do so many good things for the body and mind, including building muscle strength, lowering stress, increasing energy and decreasing symptoms of arthritis. And all you really need to get started is a yoga mat and space to move.
Of course, one can't just start doing yoga poses without understanding technique and form. We have an entire blog post on how to get started, but the one thing we'd add here is to do some research. There are countless videos on the internet that can show you how to practice yoga safely and effectively. You can also look at your community: everywhere from senior centers to breweries offer yoga classes for beginners!
Other benefits of yoga:
Low impact
Strengthens muscles
Calms the mind
Classes can be a great way to meet people
Improves posture
Minimal space needed
The bottom line: No matter your age or fitness level, you can achieve a great workout by walking, rowing or practicing yoga, all while reaping countless physical, mental and emotional health benefits.