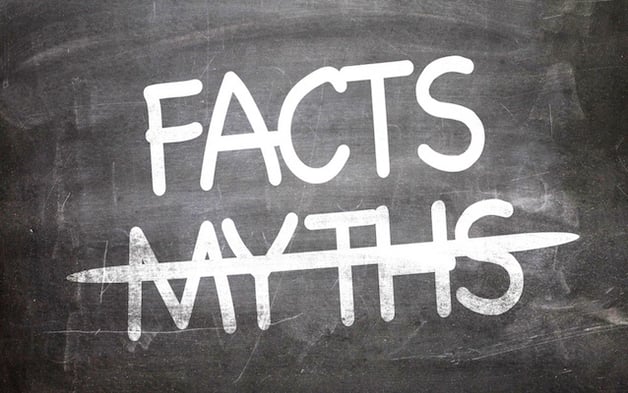 All the great trailblazers in history were misunderstood at one time or another: Socrates, Van Gogh, and, of course, dental discount programs.
Discount dental programs are a unique solution to the age-old issue of overspending for dental care. Because they are an innovative solution to a longstanding problem, there is naturally going to be some confusion. We are here to set the record straight — here are four of the most common misconceptions about dental discount cards.
1. "Dental discount cards are a coupon book"
Misconception: Dental discount cards have a finite number of discounts that can only be redeemed once and then they are spent.
Truth: Dental discount programs are designed to provide sustainable savings for an entire household and there are no limitations. One subscription entitles users, and all household members, to savings on dental procedures such as fillings, cleanings/checkups, extractions and much more.
2. "I'll save money by ditching the dentist and just brushing and flossing at home"
Misconception: I'll save money by brushing and flossing diligently and forgoing the dentist altogether.
Truth: This is an all-too-common mistake that actually costs many people much more in the long run. By ignoring semi-annual dental visits you run the risk of paying exponentially more in years of damage control that could have been prevented through regular, professional care.
Dental discount programs are an affordable alternative to traditional dental insurance. For about the same price as your favorite monthly video streaming service, you can save between 20-50 percent on most dental procedures.
3. "Dental discount cards are insurance"
Misconception: A dental discount program will be my dental insurance.
Truth: While dental discount programs are not designed to be insurance per se, they are an affordable alternative to traditional coverage. Dental discount programs are not insurance, but their affordable monthly cost make them a popular option for those without dental insurance.
Unlike insurance, dental discount programs offer savings at certain dental practices within an approved dental network. This might sound like a restriction, but read ahead to learn why that's not the case.
4. "My dentist probably doesn't accept dental discount cards"
Misconception: This seems too good to be true — I bet very few dentists actually accept dental discount cards.
Truth: Dental discount cards offer real savings at a variety of dentist's offices. Dental discount programs are a widely used and accepted form of savings for most dental services and procedures.
In fact, Dental Solutions offers a nationwide network of dentists — complete with an expansive specialist network. For only $9.95 a month or $109 per year, members and everyone in their household can take advantage of significant savings off the retail cost of both general and advanced dental care.
For more information about dental discount programs, or to join a plan today, click the button below.