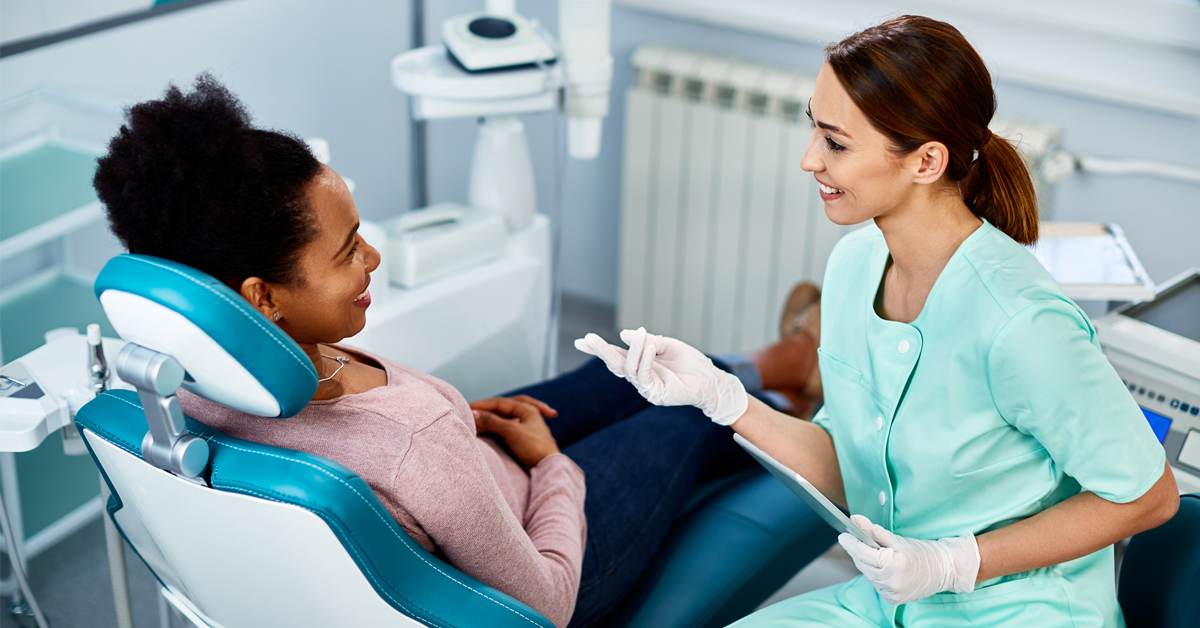 You are likely familiar with the other teammates at your dental office aside from your dentist, such as the dental hygienist, dental assistant and office manager. But have you heard of a dental therapist?
Learn more about this relatively new role in the dental industry and how they are helping patients across America.


What is a dental therapist?
Despite the name, a dental therapist is not a counselor in the way a mental health professional is. Rather, they are more akin to a physician's assistant: a licensed utility player who can provide a range of preventative and restorative care, including:
Cavity fillings
X-rays
Making mouthguards
Polishing teeth
Replacing crowns
Extractions
Dental prosthetic repair
Providing oral health advice


What makes dental therapists unique?
Nearly 70 million Americans live in areas with dentist shortage. On top of that, many dentists don't accept state-sponsored Medicaid. As a result, people in rural areas, low-income families, communities of color, the uninsured, people with disabilities and certain age groups encounter the most challenges when seeking care.
While dental therapists can work in a traditional dentist's office, their unique mobility allows them to reach a greater audience. They can help fill this gap because their training allows them to work under general supervision of a dentist. (In other words, remotely.) So dental therapists have been deployed in places such as schools, nursing homes and rural communities.


What kind of education do dental therapist receive?
Under the Commission on Dental Accreditation's national dental therapy accreditation standards, students must receive at least three academic years of full-time instruction, including clinical experience. Their training often overlaps with dentists when studying specific areas of practice and they are taught to work collaboratively with dental teams.
Where can dental therapists practice?
The first dental therapists were introduced by the Alaska Native Tribal Health Consortium in 2004. Since then, 13 states have authorized dental therapy in some or all settings: Alaska, Arizona, Colorado, Connecticut, Idaho, Michigan, Minnesota, Maine, New Mexico, Nevada, Oregon, Vermont, and Washington. In addition, over a dozen other states and Tribal governments are in the learning stages of authorizing dental therapists.
In addition, there has been recent support in the U.S. Senate and House of Representatives for dental therapists for fiscal year 2023, which could grow the number of dental therapist programs and expand the oral health workforce.
The bottom line: Dental therapists are on the rise in the United States and their unique mobility allows them to provide basic oral health care to underserved communities.