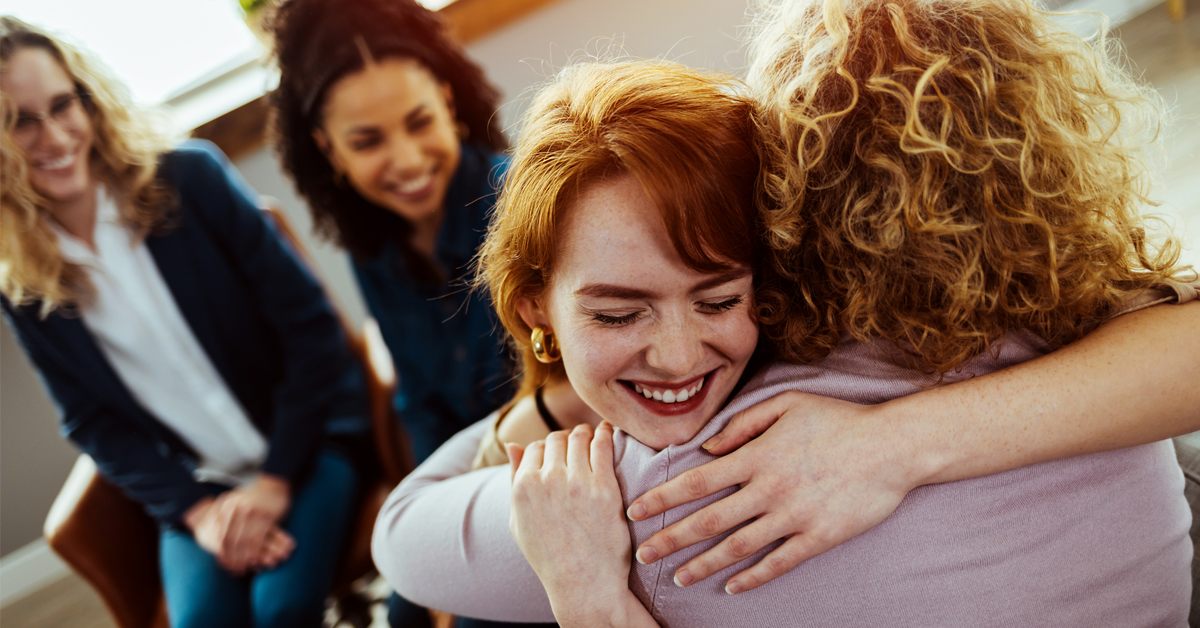 From our doctors' visits to social media feeds, we are more aware of our mental health than ever before. Over the last several years (and especially during the COVID-19 pandemic), the conversation around normalizing mental health care has widely expanded.
However, for millions of Americans, mental health resources remain inaccessible. Cost is a significant barrier to mental health treatment, with one session of therapy costing anywhere from $65-$250 a session without insurance. And while there are a multitude of low-cost or free mental health resources available, it can be hard to figure out where to start looking.
In this article, we want to close the information gap. While this list of mental health resources is not exhaustive, it will give you a starting point for your journey.


Therapy
Finding a therapist may sound like a daunting task, but the first step is understanding what you have to work with. If you have insurance through a healthcare provider, call the number on the back of your card or look on their website to see what is covered. You can then make a decision based on your coverage and which therapists are in-network or out-of-network.
If you don't have insurance, you can still see a therapist. Websites like Find a Therapist, the Anxiety and Depression Association of America (ADAA) or the American Psychological Association (APA) all offer databases you can search to find someone in your area. If you feel comfortable asking, you can also check in with your friends, family or community group members to see if they have any recommendations.
From there, you can request an informal call to get to know them, learn about their communication options, inquire about costs and see if their type of care is right for your situation. Ideally, you will meet with a few therapists before finding the one you feel most comfortable with. You will need to feel that you can be open and honest with this person, so don't skip this step!
Tip: Look for mental health experts who are part of a professional organization and have an accreditation such as Licensed Professional Counselor (LPC), Licensed Clinical Social Worker (LCSW) or Licensed Clinical Psychologist (LCP).
Online teletherapy services
If you would prefer a more remote or digital approach, popular websites like Talkspace and BetterHelp offer an array of licensed mental health professionals that can be reached via text, phone or video chat. These services can also be used without insurance and allow you to have a dedicated therapist. Depending on geographic location and what type of therapy you are looking for, services start around $60-85 a week.
Online teletherapy services also occasionally offer promotional codes you can use to save money. Look for codes on sites like Groupon, Honey or RetailMeNot.
Tip: If you're interested in learning more about this avenue, we have an entire post on starting teletherapy.
Employee assistance programs
Even if your employer's insurance doesn't cover mental health care, they may still be able to help through an employee assistance program. They may offer their own in-house resources or provide discounts for other services. If you aren't sure where to start, contact your employer's human resources department.
Support groups
Sometimes, the road to recovery can feel like a solitary journey. But by finding community in others who are going through similar circumstances, you can feel less lonely and be open about your feelings. Members of a support group can offer comfort and encouragement by sharing their experiences and the ways they are coping.
Here are some places to start looking for a support group:
Mental Health America offers a multitude of starting points, including affiliates across the country and specialized support group resources
The National Alliance on Mental Illness offers peer-led support groups nationwide
Your primary care physician
Your local community center or place of worship
Similar to the experience of finding a therapist, don't get discouraged if the first group you find isn't a good fit. It is important that you feel comfortable with the people you are sharing experiences with.


Medicare and Medicaid
If you are enrolled in Medicare Part B, that coverage will help pay for certain outpatient mental health services, including one depression screening per year, individual or group psychotherapy with doctors (or with certain licensed professionals depending on state) and family counseling for treatment purposes.
Since Medicaid coverage varies by state, your options for mental health coverage will vary. Make sure to look up your individual state to see how you may qualify for Medicaid and what mental health services are covered.
Health centers
If you are looking for low-cost mental health care in your community, a federally funded health center may be a good option. According to the Health Center Program website, health centers integrate access to pharmacy, mental health, substance use disorder and oral health services in areas where economic, geographic, or cultural barriers limit access to affordable health care. Health centers provide care to millions of individuals and families, regardless of their ability to pay.
You can also call or text 211 or visit 211.org to be connected to a live representative who can guide you to community resources, including mental health care.
Grief counseling
If you are working through the loss of a loved one, check with the funeral home to see what resources they offer. Some funeral homes have a grief specialist or care coordinator on site that can help support families. At the very least, they may be able to direct you to resources you can utilize.
Help hotlines
When a mental health emergency strikes, there isn't time to do research. Here is a listing of phone and text hotlines that will provide immediate help. Keep this list in a handy place in case you or someone you know needs these resources.
Emergency: 911
Suicide & Crisis Lifeline: Call or text 988
National Domestic Violence Hotline: 1-800-799-7233
Crisis Text Line: Text "DESERVE" TO 741-741
Lifeline Crisis Chat (Online live messaging): https://988lifeline.org/chat
Self-Harm Hotline: 1-800-DONT CUT (1-800-366-8288)
Planned Parenthood Hotline: 1-800-230-PLAN (7526)
American Association of Poison Control Centers: 1-800-222-1222
National Council on Alcoholism & Drug Dependency Hope Line: 1-800-622-2255
National Crisis Line - Anorexia and Bulimia: 1-800-233-4357
LGBT Hotline: 1-888-843-4564
TREVOR Crisis Hotline: 1-866-488-7386
AIDS Crisis Line: 1-800-221-7044
Veterans Crisis Line: https://www.veteranscrisisline.net
TransLifeline: https://www.translifeline.org - 877-565-8860

Other resources to explore
Here are some other mental health resources that you may find helpful:
The bottom line: Mental health is just as important as physical health and should not be ignored. Take advantage of the multitude of free and low-cost resources available and do some research on your best avenues for care.