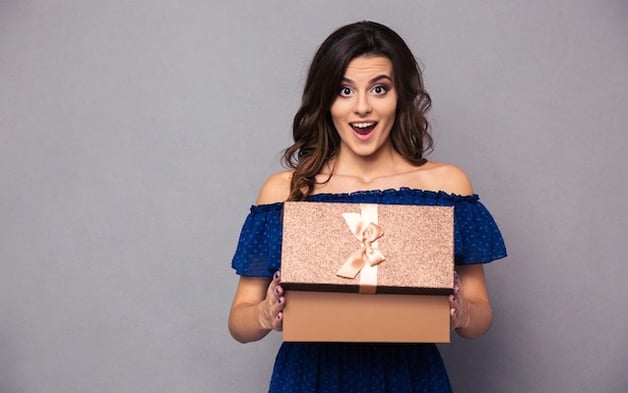 As we head into the holiday season, you're probably focused on party planning, travel arrangements, and, of course, making sure you can find everything on your gift list. The holidays are a joyous and festive time of year, and a fantastic opportunity to shift our attention from dealing with the our own routine and problems to thinking about others.
But, that doesn't mean we need to completely neglect ourselves during the last few months of the year. In fact, that could end up doing more harm than good, especially if it starts affecting our health.
Balance is the key. And a well-balanced holiday season is going to include some much-needed relaxation, fun time with family and friends, and perhaps even one or more gifts you give yourself.
The gift of a healthy body and a beautiful smile
As you're checking lists and making your plans this holiday season, don't forget that it's also traditionally Open Enrollment season for most insurance plans. If your employer offers health insurance and/or you can access insurance through the Health Insurance Marketplace, now's probably the time new plan updates are becoming available for 2018.
While sitting down to go over all that information may not sound like the most fun way to fill part of your busy holiday schedule, there's no doubt it's an important investment in your health and welfare over the next year. So, take the time to explore what options are available for both medical and dental coverage.
In many cases, the most practical and affordable insurance plans available will include medical coverage for an individual or family, but only basic dental coverage for children. Generally, all but the most expensive insurance plans don't include dental care for adults, and even the ones that cover children's dental care may not cover services beyond the semi-annual cleaning and examination.
If you explore your options and find that's true in your case, don't think you need to sacrifice quality dental care. Another excellent option is available.
Affordable dental care through a dental discount plan
If you've never heard of a dental discount program, the concept is very simple:
You join the plan by agreeing to pay a low monthly membership fee. In exchange, you receive an identification card and a list of participating dentists who have agreed to honor the plan's discounts off their normal retail prices for various services. Then, when you receive those services, you only pay the remaining cost after the discounts are applied.
You can use the plan as many times as you need as long as you're a member, there are no copays, deductibles, or benefit limitations.
In the case of the Dental Solutions discount dental program, one monthly membership fee of just $9.95 includes your entire household and offers up to 50 percent off the retail cost of both standard and specialized oral health procedures. There are no obligations and you can cancel at any time.
Take a little bit of time out of your busy holiday schedule over the next few months to focus on your health and welfare for 2018. And, give yourself the gift of health and a beautiful smile.
For more information about the Dental Solutions discount plan, or to sign up today, click the button below.