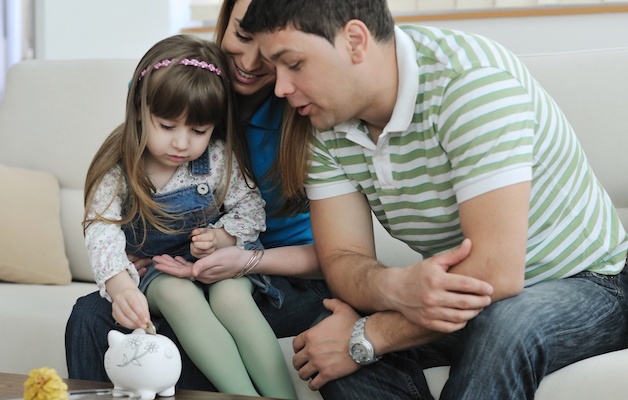 With the new year around the corner, your resolution might be to visit the dentist more regularly. But, as often is the case with New Year's Resolutions, good intentions can sometimes come up against busy schedules and dwindling bank accounts.
From the newborn to the grandparents, every member of the family requires their own, specialized dental care. Naturally, dental care costs can add up for families that are uninsured. Dentists recommend that everyone have a dental checkup every six months, which depending on your oral health, can easily lead to costly, subsequent visits for procedures. Dental care is a year-round commitment that requires, in some cases, several visits. And yet studies show that over 40 percent of Americans do not have dental insurance.
What are families without insurance left to do? Practice daily hygiene to the best of their ability, avoid the dentist due to cost and hope for the best? Of course not. Here are three proactive measures that uninsured families can take to save on dental costs.
Related Content: Dental Savings Options for Uninsured Employees
Shop around
As a consumer, you have far more control over spending than you might think, but often this control is overlooked — especially when it comes to dental care. Consumers are under the misunderstanding that they are somehow contractually obligated to their dentist. In reality, if you think you're overspending on dental care, then it might be time to find a different dentist.
Finding an affordable dentist can be done by conducting a little research before making a selection. Nearby dentists will even be ranked on online forums like Yelp. Practice the same consumer savvy habits you would with any other product or service when looking for a dentist.
The cost of avoiding checkups
According to a Children's Dental Health Project Survey, 37 percent of respondents or their relative avoided dental care in the last year due to cost. So, while many Americans choose to roll the dice on oral health and avoid the dentist altogether, this risky method usually leads to far more expensive visits than regular checkup.
"As a consumer, you have far more control over spending than you might think, but often this control is overlooked — especially when it comes to dental care."
Preventive care can identify small and relatively affordable concerns before they become big, expensive problems. According to the American Dental Association, a standard checkup costs around $150. Compare that to the average dental-related emergency room visit — occurring over 2 million times a year — which costs around $800.
It's clear regular dental checkups are an important preventative measure to save on costly procedures for your family down the line. But, what if even semi-annual visits are not in the budget? After all, money doesn't grow on trees, and dental costs for a large family can easily add up. Don't worry, there is an easy way to save on regular dental costs too.
How to save on dental visits
If finances are tight, even the couple hundred dollars it costs to send the family to to their regular dental checkups can break the bank. Luckily, with the aid of a dental discount program you can save up to 50 percent or more on your six-month checkups.
Dental discount plans are an easy, affordable alternative to traditional dental insurance. Born out of a need to make the dentist affordable for the estimated half of Americans that doesn't have dental insurance, Dental Solutions offers members savings between 20-50 percent on visits to the dentist within a nationwide network of dentists — including specialty providers.
Here's the best part about a dental discount card: one subscription includes the whole family. An entire household will receive 20-50 percent off of checkups and procedures such as x-rays, fillings, surgery, and much more under one subscription. Contact Dental Solutions to learn more about how uninsured families can save on visits to the dentist.