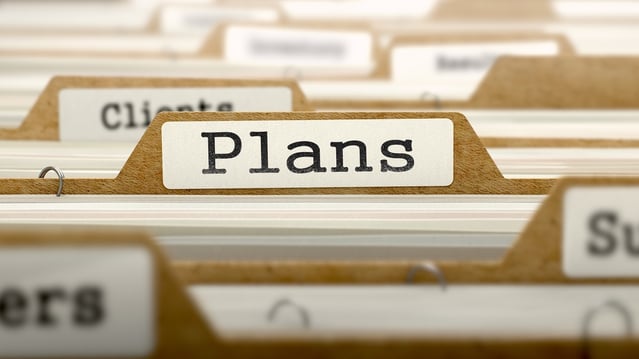 In our hectic and busy lives, it's easy to let important things fall by the wayside. But, you'll have to agree that some important things are more important than others. And, right there near the very top of that list is your health.
After all, if you lose your health, nothing else is going to get done anyway, whether it's important or not.
It's a matter of priorities
So, how can you prioritize caring for your health even while juggling a busy schedule? A large part of that has to do with making healthy lifestyle choices all along the way:
Diet
Exercise
Quit smoking
Keep stress under control
These are well-known strategies, and worthy of attention and effort. But, you also need to maintain an effective schedule of preventive care from medical professionals or unsuspected health issues can creep up on you despite your best efforts.
For those who are uninsured or underinsured, the idea of filling their annual calendar with every possible appointment for preventive care from doctors, dentists, and more is completely impractical. And, even for those with excellent coverage, it's probably not necessary. However, there are some professional appointments you definitely need to prioritize if good health is important to you.
An annual routine health screening by your family doctor
Regardless of your age or current level health, a routine physical and general health check-up is a must, at least once every two years. For seniors, moving this vital exam to an annual schedule is highly recommended. Likewise, if your family has a history of chronic health conditions like diabetes, heart disease, or cancer, you're far better off scheduling an annual visit.
These routine check-ups allow your doctor to note any developing issues involving your blood pressure, breathing, digestive system, bones and muscles. They'll be able to see signs of infection or inflammation that may indicate a health condition you're unaware of. By taking blood, urine, and stool samples, they can screen for high cholesterol, blood sugar levels, thyroid function, and more. These all help provide a well-rounded picture of your overall health.
This routine annual health exam is especially valuable if you've developed a long-standing relationship with your family doctor who knows your health history. It also helps keep that record up to date in case any sort of major development arises down the road. The exam will include:
Your medical and family history
A list of current providers and prescriptions
Height, weight, blood pressure, and other routine measurements
Any signs of cognitive impairment
Personalized health advice
A list of risk factors and treatment options for you
A screening schedule (like a checklist) for appropriate preventive services
Going through these items each year allows your family physician to diagnose and treat illnesses early. They'll also be better prepared to avoid drug interactions, identify trends, behaviors, or habits that may be harming you, and suggest lifestyle changes or medical treatments that can improve your health.
These annual screenings also allow your doctor to coordinate additional visits and make referrals to any necessary specialists.
Regular visits to specialists for preventive care and treatment
"Regardless of your age or current level health, a routine physical and general health check-up is a must, at least once every two years. For seniors, moving this vital exam to an annual schedule is highly recommended."
If you're already aware of an existing health condition, or if your doctor knows you're at high risk of developing a particular condition, he or she will likely recommend visiting a specialist to have the situation monitored and, if necessary, treated.
Don't discount the importance of these specialist visits, especially if they're recommended based on risk alone. The attitude, "what I don't know can't hurt me" doesn't apply to your health, and learning everything you can about a potential illness or injury is the best way to prevent and/or prepare for successfully treating it. Finally, an early diagnosis is almost always one of the most powerful tools in the fight against serious diseases or degenerative conditions.
These visits will vary based on your unique medical history, risk factors, gender, and age. While what follows is a partial list of routine specialist visits for seniors, all the same needs (and more) may be warranted for younger people too:
Blood pressure screening
Diabetes screening
Cholesterol screening
Colorectal cancer screening
Colonoscopy
Weight control
Prostate cancer screening (for men)
Breast exam and mammography (for women)
Pelvic exam and pap smear (for women)
Eye exam
Hearing test
Bone density test
Vaccinations
Based on the results, adjustments may be needed to prescriptions, lifestyle, or treatment options to help maintain your health and quality of life, control pain, and stay active and mobile.
Specialists will, of course, communicate and coordinate with your primary care physician to keep them apprised of what's going on with your healthcare.
A semiannual visit to the dentist
This third priority may surprise you. However, studies have proven time and again that your oral health remains one of the most powerful indicators of your overall health. A surprising number of health conditions can be diagnosed earlier through an oral examination than any other common diagnostic methods, including:
Heart disease
Diabetes
Oral cancer
Leukemia
Pancreatic cancer
Kidney disease
Osteoporosis
That's why it's highly recommended that, every six months or so, you visit your dentist for a professional cleaning and exam. This is the case for all ages, but routine dental exams become even more important as you age because the body's natural immune defenses tend to weaken as we get older and oral health issues become more common as a result.
Unlike the visits described above, routine dental examinations and cleanings are not covered by Medicare, so seniors on a fixed income who don't have dental insurance may decide to skip this important examination to save money. And they're not alone. Even for younger adults, including many full-time employees in the United States, dental insurance is an additional cost separate from standard medical insurance, so many are skipping it for financial reasons.
If the cost of dental care is a challenge for you, consider joining a dental discount plan to help cut the cost of preventive care and help you keep up the proper schedule of vital health visits.