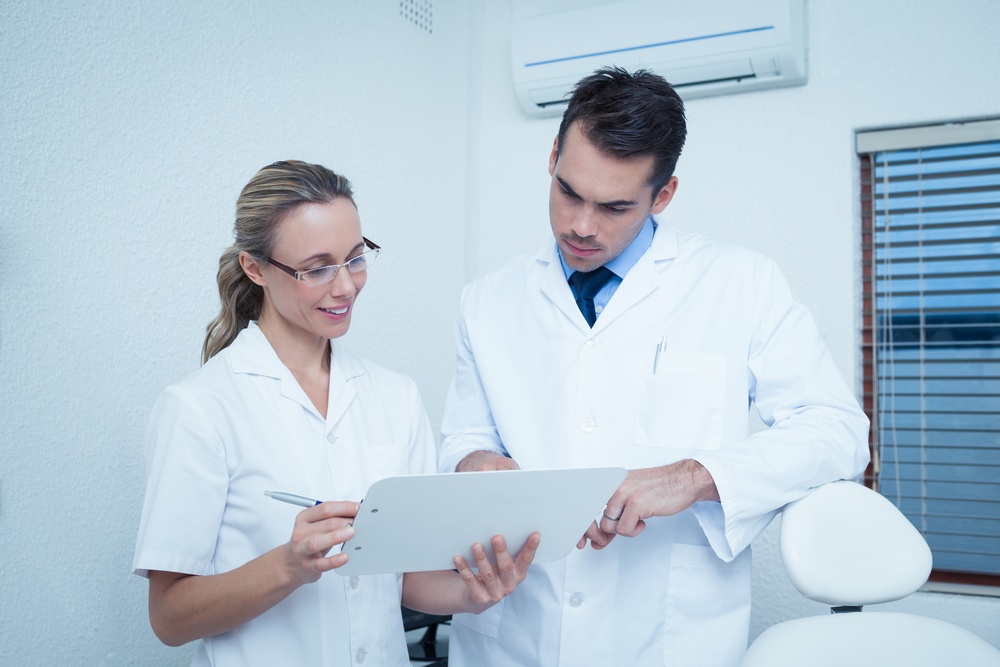 Money is tight, and, to make things worse, your specialized dental care requires extra costs that aren't in the budget. Whether it's braces for your kids, or a root canal, recurring costs of advanced dental care can add up quickly. How is it possible to prioritize oral health when the high cost of specialized dental care stands in the way?
Here are two painless ways to save on specialized dental care, and make oral health more accessible to you and your family.
Related Content: The Importance of Family Dental Care
1. Be proactive
Most people would agree it is less costly to send a car in for routine oil changes than risk an engine failure. Most people would also agree that their personal health is more important than the car they drive, and yet many of us do not treat our mouths with the same attention we do our automobiles. Merely crossing your fingers that a toothache will disappear, or skipping brushing in hopes it won't affect you, can lead to serious, and expensive, procedures — costs that could have been avoided in the first place. In many ways, it is best to get to the root of the problem through daily dental care.
Want to start with the basics? Brushing twice a day is key in fending off tooth decay. Experts found that adults that only brush once a day are 33 percent more likely to see a decline in oral health. Incorporating daily brushing into morning and nightly routines is an easy, quick preventive measure that can stave off expensive procedures down the line.
But not so fast — be sure to brush for two minutes each time to help your pearly whites shine. An easy way to guarantee a thorough brushing is investing in an electric toothbrush with a timer, or setting an alarm on your phone.
Now that you're brushed up on brushing your teeth, remember to floss. According to the American Dental Association, flossing is proven to improve health of teeth and gums, and helps remove plaque that might lead to cavities in spots a toothbrush cannot reach.
"Brushing twice a day is key in fending off tooth decay. Experts found that adults that only brush once a day are 33 percent more likely to see a decline in oral health."
Other common offenders that can lead to pricey procedures are acidic drinks, certain foods and trauma. With so many factors contributing to your oral health, it important to schedule regular checkups and leave care up to a professional. Dentists recommend a checkup every six months, yet people often skip this crucial step because it's not in the budget.
In some cases, no matter how much preventative work you do, advanced dental care cannot be avoided. For example, maybe you need to see a prosthodontics specialist for crowns or dentures. There are various unavoidable circumstances that require specialized care, but luckily there are affordable solutions to offset additional costs.
2. Take advantage of discount options
Paying for specialized care doesn't have to feel like pulling teeth. Affordable solutions offer discounts to individuals and families who need dental care at a reasonable price.
For example, Dental Solutions saves members between 20 - 50 percent on dental procedures, including advanced dental care. Discount dental card members can receive up to half-off on most dental procedures, which can mean all the difference on a tight budget. Plus, with access to a nationwide network of dental professionals, it is easy to find a dental provider nearby — this includes specialized practitioners like orthodontists, oral surgeons, specialists in teeth whitening and children's specialists.
Sometimes, for any number of reasons, a major procedure might be necessary, and it's important to find discounts to help make paying for procedures as painless as possible. The discounts available with a dental savings card can be applied to advanced dental care services like root canals, extractions and fillings. All you have to do is present the discount card after the procedure and receive instant savings.
Are you an employee without dental insurance? Find out how you can still afford dental care in our employee dental savings guide.
It's time to prioritize oral health. Dental Solutions is designed to connect individuals and families with dentists, to make preventive care or advanced procedures affordable. Learn more about improving oral health care — without breaking the bank — by exploring Dental Solutions membership options.