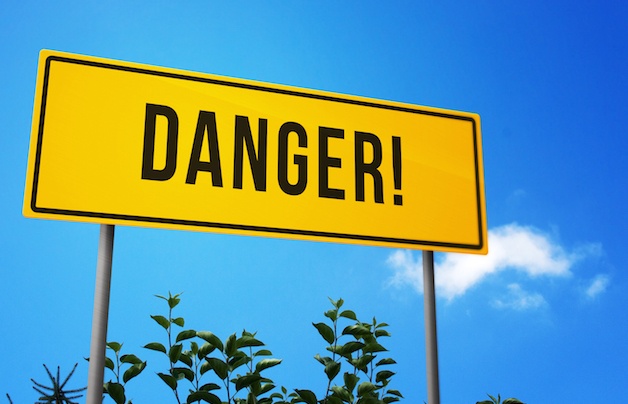 You've heard the well-known phrase, "an ounce of prevention is worth a pound of cure." Unfortunately, when it comes to dental care, many people take a different view. Asked to answer the question in the title of this article, many people are likely to say something like, "when the pain gets out of control."
What they may not realize is that waiting until you're feeling pain means you're likely facing expensive and painful treatment on top of the unnecessary suffering you're already going through.
As with most aspects of life — and, especially, healthcare — taking care of what you have and investing in prevention and maintenance offers a much higher return than waiting for something to go wrong and then paying to have it fixed. So how can you identify the signs that you need a dental visit?
Recognizing causes for concern
"If you don't know what to look for, or don't recognize certain symptoms, a small oral health problem can eventually become very serious."
There's always the possibility that you'll face an unexpected dental issue. In most cases, as long as a concern is identified and treated quickly, there's little risk of long-term effects or significant pain.
However, if you don't know what to look for, or don't recognize certain symptoms, a small oral health problem can eventually become very serious. Here are a few symptoms you should be alert to, and notify your dentist as soon as you determine one or more of them requires further investigation:
Unexplained pain

- Any time there is pain or tenderness in one or more teeth, gums, or any of the soft tissue of the mouth, it's important to investigate further. While pain can be caused by a number of benign issues (like sinus pressure or occasional stress-related jaw clenching) it's not always easy to differentiate those instances from potentially more serious causes (like cavities or infection).

Increased sensitivity

- For many of us, our teeth's sensitivity to heat and cold is just a way of life and something we get used to. However, if there's a marked increase in sensitivity, or if your teeth were not sensitive to temperature (or other factors) in the past and have suddenly become so, it could be a sign the affected area has exposed the nerve.

Discoloration

- Healthy gums are a fairly uniform, bright pink color, as is the tongue, palate, and throat. If you notice any marked discoloration of the tissue inside the mouth — whether it's a small, isolated spot or a pattern that covers a wider area — don't ignore it. Even if this discoloration isn't accompanied by pain, there are numerous conditions that include visible oral symptoms. Most are minor and easily treated, while some can be serious.
When it comes to caring for your oral health, maintenance and prevention comes down to three very simple but vital elements:
Starting from the source
A daily oral self care habit that includes brushing and flossing your teeth is the easiest and most effective way to maintain your teeth and gums while avoiding painful and expensive dental treatment over the long term. It's also a great way to remain in tune with your oral health and become more alert to unusual signs of a dental issue.
Finally, making smart choices when it comes to nutrition and protecting your teeth from injury or preventable damage complete the circle, leaving you with the best possible chance of keeping a bright and healthy smile to be proud of throughout your life.
Following through with regular dental visits
Of course, even if you maintain the best home care habits possible, there's no way to guarantee you're never going to run into oral health challenges at all. That's why visiting your dentist every six months for an examination and professional cleaning is so important.
At this vital semiannual dental visit, the hygienist will professionally clean your teeth more thoroughly and effectively than you're able to accomplish at home. They'll be able to remove hardened tartar from your teeth and from just under the gum line where bacteria likes to collect and hide from your standard toothbrush.
Beyond that, the dentist and hygienist will both perform oral examinations (augmented by x-rays) that can verify the health of your teeth and gums both above and below the visible surface. At the same time, they'll be able to make note of signs or symptoms you might not even be aware of, but that point toward health concerns that could progress down the road. This puts them in an excellent position to help you treat these conditions early on and avoid more severe issues.
What about the expense?
For many people, the high cost of dental care means holding off on involving a professional and hoping for the best for as long as possible. However, there are two very good reasons why you need to guard against that kind of thinking:
Curing serious health concerns after they've progressed for some time is almost always more expensive, not to mention more painful and potentially less effective.

There are options available to help control the cost of dental care even if insurance isn't available.
One of the most popular ways to make general and advanced dental services affordable is the use of a dental discount card. This type of membership program offers discounts of 20% to 50% off the normal retail cost of dental services through participating dentists, putting cleanings and examinations within reach of even the tightest budgets.
To summarize, when is a dental visit necessary? At least every six months, if you want to save money on dental care and save your teeth over the long term.