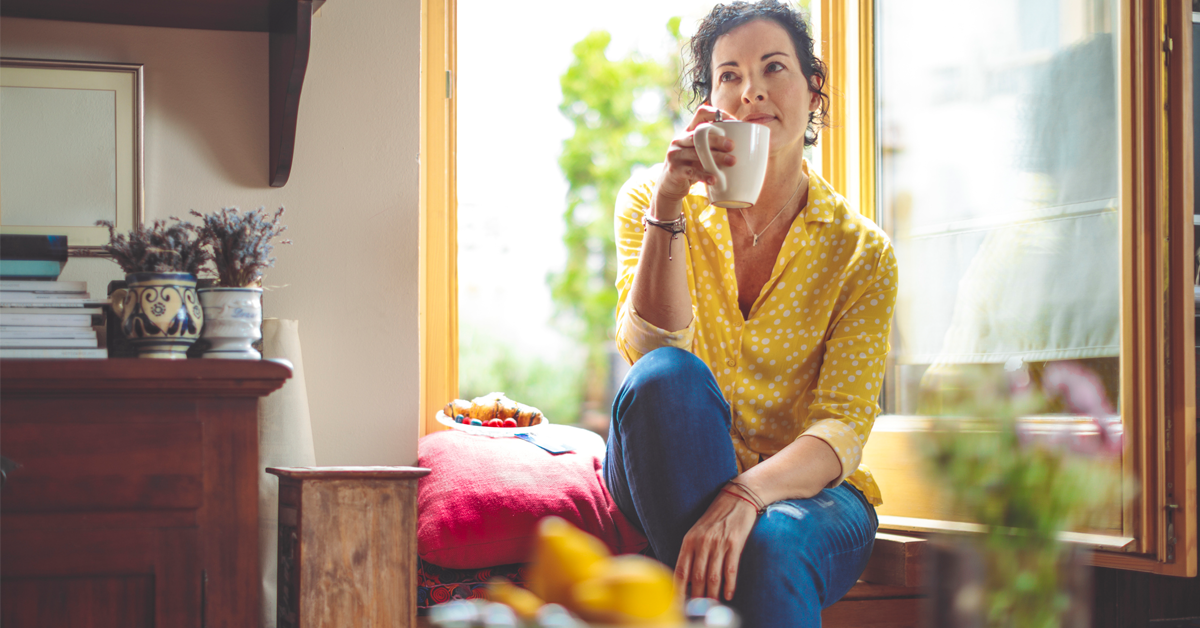 A woman's hormones can affect so many aspects of her well-being, it is no wonder why an internet search yields countless articles about the physical and mental effects of hormonal imbalance. But while we may usually associate hormones with things like mood or physical appearance, they can have an effect on a woman's oral health, too.
Here at Dental Solutions, we firmly believe that oral health is the gateway to overall health. That's why it is important for women to understand how their hormones may affect their oral health now and later in life and what measures they can take to protect themselves.
Note: Sex and gender exist on spectrums and some of the terms used in this article may not align with your gender identity. Your doctor can better help you navigate your specific circumstances.


What causes hormone imbalance?
Think of your hormones as your body's chemical messengers. Produced in the endocrine glands, they travel around your bloodstream and let your body know what to do and how to react. But like any recipe, too much or too little of any ingredient (in this case, your hormones) can affect the final product (your body).
As the female body ages, hormones fluctuate naturally during puberty, pregnancy, breastfeeding and menopause. But other factors can cause hormones to shift as well, including:
Hormone therapy
Medications
Injury or trauma
Birth control
Eating disorders
Cancer treatments
How does a hormone imbalance affect oral health?
Though hormones and our mouths seem a million miles apart, the two are inextricably linked. According to the American Dental Association, an increase in estrogen and progesterone hormones cause more blood to flow to your gums. As a result, they become more sensitive and are more likely to react to any irritants, such as plaque and bacteria, and cause your gums to inflame, swell and bleed. This can then lead to gum disease if left untreated.
Hormones may be a fact of life, but gum disease is completely preventable. In fact, if caught early enough, the effects of gum disease can even be reversed with the help of your dentist.
Here is what women can do to fight back against the risk of gum disease:
Brush your teeth (correctly) at least twice a day
Many of us brush more than once a day, but are you brushing gently along your gumline? Are you ensuring your brush reaches behind your teeth as well? Are you diligent about brushing for two full minutes?
Now is a good time to check in on your technique and see how you can improve.


Floss once a day
We cannot stress the importance of flossing enough. Your toothbrush can only reach so far and neglecting to floss leaves up to 40% of your mouth uncleaned. Think about that for a second: by just brushing, you are only cleaning 60% of your teeth. That is like taking a shower but not washing almost half of your body.
Check out our judgment-free guide to flossing to lean more.
Get regular cleanings at your dentist
A dental cleaning is an important part of your preventative care. Like getting a check-up with your doctor, a bi-annual visit to the dentist can help keep your oral health in optimal shape, which will, in turn, offer positive benefits to your overall health.
Need help finding a dentist? Here are the 13 things to look for.

Quit smoking
If you needed yet another incentive to quit smoking, here it is: the habit is strongly linked to gum disease. And since smoking also weakens your immune system, fighting gum disease is going to be a lot harder. Even smoking alternatives like vaping can increase the risk of gum disease, so don't think you are any safer because you are not using a cigarette.
Learn more about the connection between smoking and gum disease here.


Use a toothpaste with fluoride
Fluoride is a great partner in the prevention of gum disease, as it works with the minerals in your saliva to strengthen your oral health. You can also get your dose of fluoride straight from the faucet: over 200 million Americans receive fluoride in their drinking water, a public health measure that was formally adopted in the 1950s.
Curious if your community uses fluoride in municipal water? Check out this helpful guide from the CDC.


The bottom line: A woman's hormones may make them more susceptible to gum disease, but women have full control over their oral health. Following basic oral health measures can go a long way in keeping gum disease at bay.