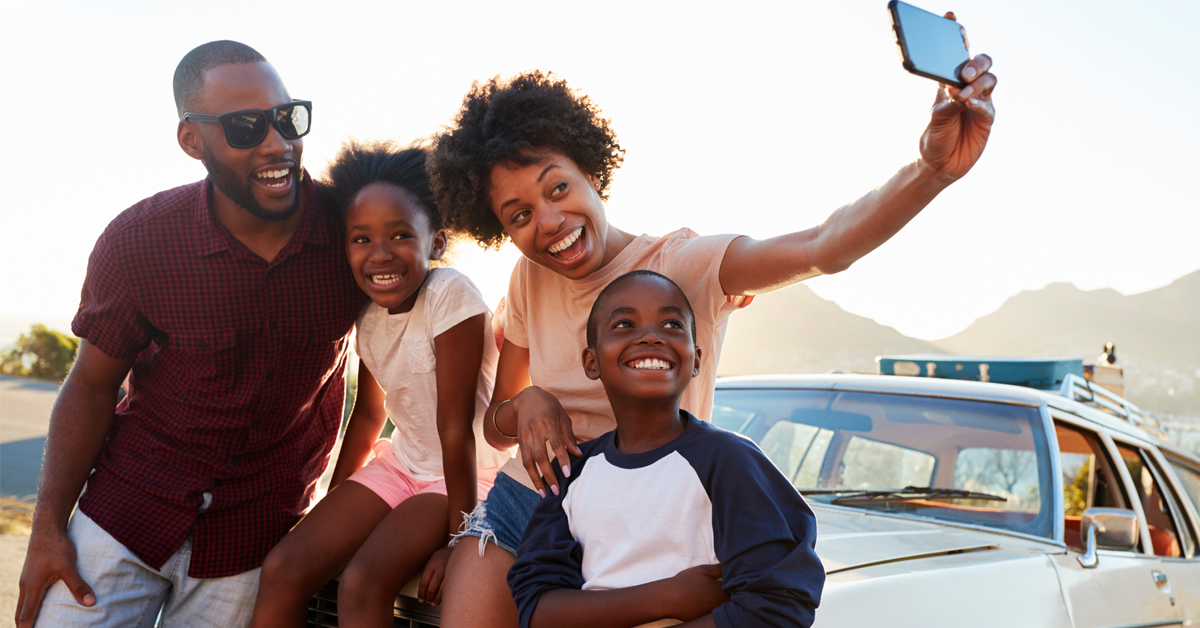 Note: This article was first published July 7, 2021 and COVID-19 is a rapidly changing situation. Please refer to the guidelines of your community and travel destinations before making plans.
Summer vacations are a wonderful way to bond with our loved ones and unwind. But the act of planning, packing and traveling? Some might say it isn't quite as zen of an experience. And when you add in COVID-19 restrictions that vary by community, it can be harder to plan a vacation than it was back in 2019.
But we're here to help! In this article, we are going to review nine tips to help make your summer vacation as healthy and happy as possible.

Book early and in non-peak times
There is undoubtedly a pent-up desire to hit the road in 2021, which means there will be many travelers booking accommodations. National Parks in particular are reporting major visitor spikes in 2021 and some are requiring reservations in advance. So, make sure to plan ahead and do your research! To avoid crowds, you may want to consider weekday travel or perhaps making your summer trip a fall color one.


Don't ditch the mask just yet
Since businesses can choose to have masking requirements in place, it is important to make sure you always have one on you. In fact, bring several with you if you aren't going to have access to laundry or pack one-time-use disposables. This will ensure you always have a clean one to put on each day or every time one gets wet.


Think about private accommodations
Instead of a hotel, you may want to consider a more private place to stay, such as a cottage or self-contained apartment. Not only will this make for a more peaceful trip, but you can avoid crowds if you're traveling in a peak time. This is an especially good idea if you are traveling with young children and others who might not be vaccinated.


Make sure you're safe from the sun
Is there any better feeling than a day at the beach with the warm sun on your skin? Just make sure you put on sunscreen first! Look for ones that are labeled as SPF 30, which will block out 97% of the sun's rays. And if you're outside in the peak sunshine hours of 10 a.m.-4 p.m., make sure you seek shade and cover up. For more sun safety goodness, check out this post!


Taking a road trip? Now's the time for a tune-up
If you're packing up the car for an All-American road trip, make sure you give your ride a check-up first. This is an opportune time to put air in the tires, change the oil, swap in a new air filter or make any repairs you've been putting off. Trust us, the last thing you want to want to buy on vacation are car repairs!


Be prepared to prove vaccination status
If you are traveling abroad, some countries or regions may request proof of vaccination and/or a negative COVID-19 test before arriving. The website TravelBans.orgs is a great resource that breaks down travel guidelines and restrictions by country, so make sure you do your research well in advance of your trip.

Pack some healthy snacks for the road
It can be tempting to pull off the interstate toward familiar fast food or snack shops for a bite, but you are definitely trading health and nutrition for convenience. Instead, swap out some of those pit stops with wholesome snacks you pack ahead of time, such as granola, sweet potato chips and veggies with hummus. We also have a whole post on healthy snacks here!


Stay hydrated
Summer fun means summer sun, so make sure you stay hydrated! Drink plenty of water and don't wait until you're thirsty: that means you are already behind on replacing fluids. Also, don't forget to eat regular meals to help replace the salt you lose from sweat and limit your intake of drinks that speed up dehydration, like alcohol or caffeine.


Don't forget to pack your patience
Though many restaurants and other places in the service industry are opening their doors, some are experiencing staffing shortages due to the pandemic. This may cause delayed service when you visit, so make sure you are prepared to wait and allow for extra time. Show some grace and be kind to service workers: it's been a hard year for them.


The bottom line: Even with loosening COVID-19 restrictions, planning a vacation and traveling in 2021 is going to be a lot different than it was in 2019. Just remember to be prepared and plan ahead and you'll be in for a healthy and happy time!