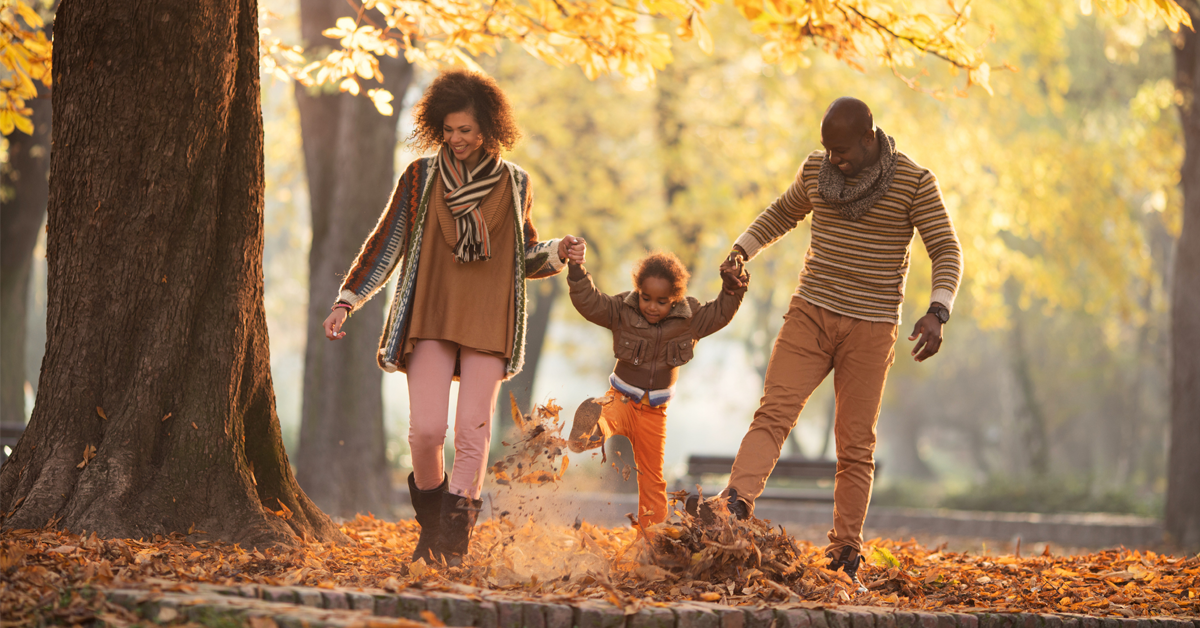 From pumpkin spice everything to the fall colors starting to show themselves, our focus has shifted from fun in the sun to preparing for the cold months ahead.
And boy, is there a lot to think about. Tackling those DIY projects, sending the kids back to school, staying healthy…preparing for the colder months ahead can seem downright overwhelming!

But we're here to help. What follows is a collection of articles to help you and your loved ones stay healthy and happy as you prepare for the fall and winter seasons.
Now is a great time to work on those house projects
The fall season is a popular time to maintain and insulate your home for chillier temperatures. But don't forget about protecting your eyes! Before you pick up any tools, read this article to ensure you are taking the necessary steps to protect your vision. (Hint: Invest in a pair of safety goggles—your eyeglasses won't cut it.)
Get the most out of in-season produce
Apples, carrots and broccoli: what do these three fruits and veggies have in common? If you said "good for your oral health," you're half correct! These items are also in season during the fall, which means they are packed with nutrients and extra deliciousness. Learn more about the benefits of eating seasonally and get your shopping list started.
Don't neglect your mental health
The COVID-19 pandemic put an incredible amount of strain on all of us and it is no wonder many Americans have seen their mental health decline over the last few years. Talking with a counselor can truly make a difference, which is why the use of teletherapy is steadily on the rise. If you have considered giving teletherapy a try, here is everything you need to know. Or check out this comprehensive guide to affordable mental health care.
Healthy doesn't have to be pricey
Don't let organic food labels and trendy exercise equipment fool you: you don't need these things to live a healthy lifestyle. In fact, utilizing these seven simple hacks can help improve your mental and physical well-being, just in time for the weather to turn.
Prepare for winter's effect on your oral health
For many of us, winter's harsh winds and chill makes us think of bundling up, watching beautiful snowflakes or brushing snow off our vehicles. But cooler temperatures can also have an impact on our oral health in ways you may not expect. Don't get caught off guard: learn how to protect your oral health once winter rolls around.
Find easy ways to fold movement into your day
Between the colder weather and busy schedules, many of us may find ourselves either cooped up inside or constantly on the go. But that doesn't mean you have to sacrifice exercise: it is easy (and even fun!) to fold activity into your day. Here's how to do it, even with a full house. Or, try these six tips to make the most of the time you have each day.
Get a handle on seasonal allergies
If you have seasonal allergies, you know the symptoms right away. But did you know they can also affect your oral health? To learn more about ways to keep those pesky fall allergies in check, take a look at this article.
Enjoy all nature has to offer
It's true: all those times your parents kicked you out of the house to go play outside were for your health! The great outdoors offers a multitude of benefits for your well-being, so get outside and enjoy some fall color.
The bottom line: Don't get left out in the cold: start taking these small steps to take care of yourself and your loved ones. The fall season is a great time to get your ducks in a row so your health and well-being can thrive even in the chilliest of months!